Dusk to Dusk: Unsettled, Unraveled, Unreal
August 20- November 19, 2012
The Samek Art Gallery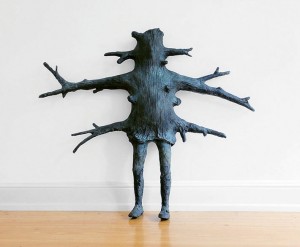 These thirty-two works by artists including Louise Bourgeois, Huma Bhabha, Salvador Dali, Yang Shaobin, and Gilbert & George present the world through a darker lens. Unsettling visions of personal isolation, political repression, and collective mania are presented through painting, photography, sculpture, and video and the anxious beauty of the works offers strange comfort in the face of the dark. This phantasmagoria of objects and images departs in the general direction of abject, uncanny, and gothic art, but soon breaks up in diverse directions.
This exhibition does not propose a cohesive artistic movement, singular social catalyst, or overarching theory. Rather, these works are joined by overlapping aesthetic operations and representational strategies that are inflected differently in each work and used to various ends. The works of Ruud van Empel and Hideaki Kawashima summon primal anxieties of the body double and removable skin (made more relevant by the rise of virtual and second lives.) Other artists included here deploy psychological references, but not toward a purely internal subject. The works of Almagul Menlibayeva and Yang Shaobin invoke the fear of the Other that informs our encounters with global migrants, liminal sexualities, and political casualties. And the works of Edward Burtynsky and Aristarkh Chernyshev show technology misused, warped, and left in ruins that – like Frankenstein's monster at the start of the industrial revolution – mocks our technocratic hubris.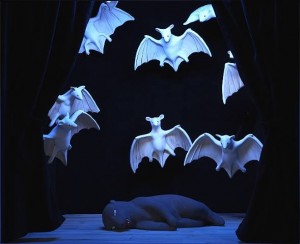 Each work in this international selection of renowned contemporary artists rewards the viewer with a compelling encounter that will haunt them in the best way imaginable.
Richard Rinehart, Director