The Downtown Art Gallery in conjunction with Stroll Through The Arts
November 2, 2012     6:00pm – 9:00pm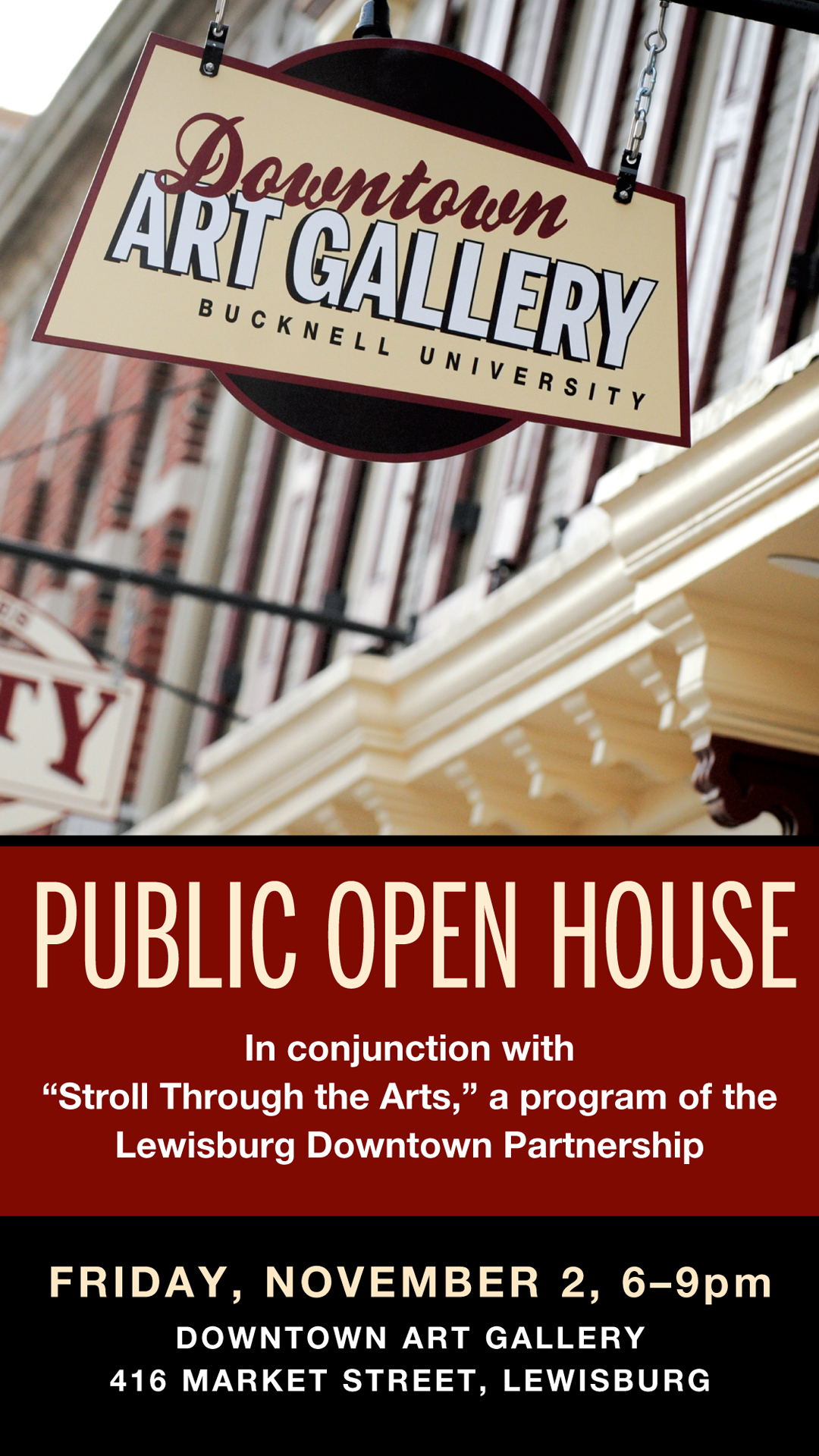 The Downtown Art Gallery at Bucknell University, located at 416 Market Street is pleased to announce their participation in the Lewisburg Arts Council's annual program, Stroll Through the Arts. The Downtown Art Gallery will host a public reception Friday, November 2nd and offer extended viewing hours from 12:00pm to 9:00pm. Light fare and refreshments will be served.
Graduate Assistant of Curatorial Studies, Alex-Rae Campbell will be present to offer informative tours and artist information, highlighting the works of the Downtown Art Gallery's current exhibition: Kenneth Tin-Kin Hung: The Travelogue of Dr. Brain Damages. Mr. Hung's exhibition is a collection of digital prints humorously referencing the politics of Chinese Internet and pop culture.
In addition to Kenneth Hung's presence at the Downtown Art Gallery, he will be participating on the interdisciplinary panel,  Food for Thought: How Our Palates Have Become Political on November 15th. For more of this public program, please visit: Food for Thought.
Please come out and support the local Arts in Lewisburg during Stroll Through The Arts Weekend!