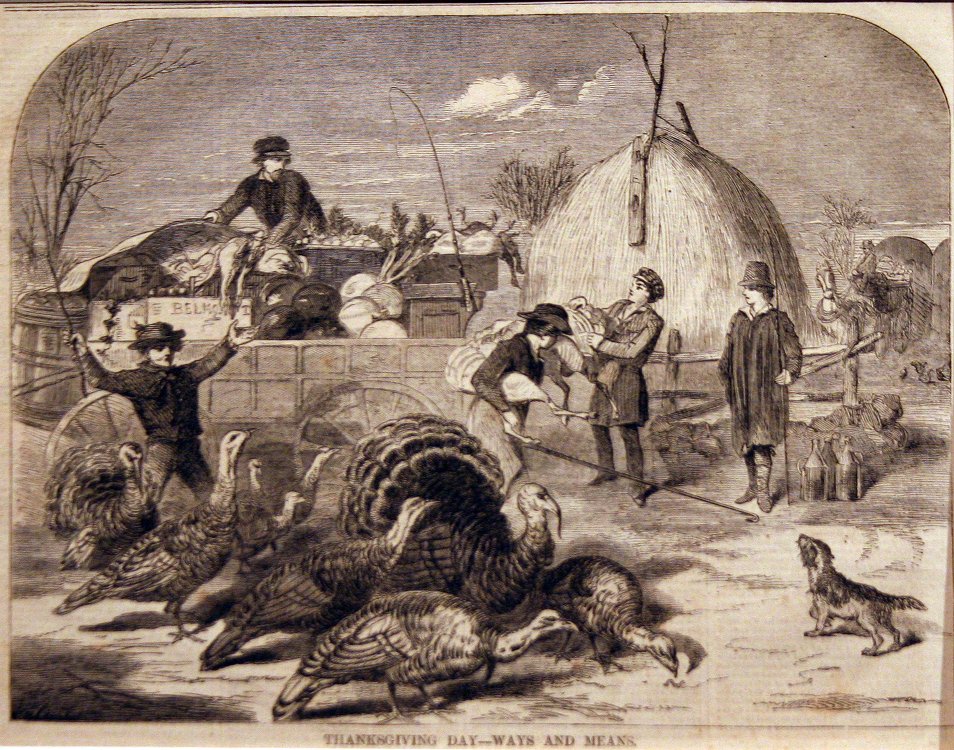 Even though we will be closed from November 27-December 1 in honor of Thanksgiving, you can still fill up on art while you fill up on turkey with some Thanksgiving prints by famed American artist, Winslow Homer. The wood engraving you see to the left is from our permanent collection and comes from the pages of Harper's Weekly. Before Winslow Homer became recognized for his talents with a paintbrush, he was a commercial illustrator for a variety of print publications. In an era when photography was still a recent invention and was a few decades away from mass production in print form, illustrations such as this one served as crucial documents of current events, just as photographs help break the news today on CNN.com and other news sites and blogs.
While the engraving above serves to offer a glimpse everyday life around the holidays in the year 1858, images he created later for Harper's tell a different story. Two prints that are also in our collection–from 1862 and 1864, respectively–were made during the American Civil War and document the lives of Union soldiers in their barracks. How different these experiences must have been from the Thanksgiving Homer witnessed just a few years earlier!
Browse more hidden gems through our permanent collections database.