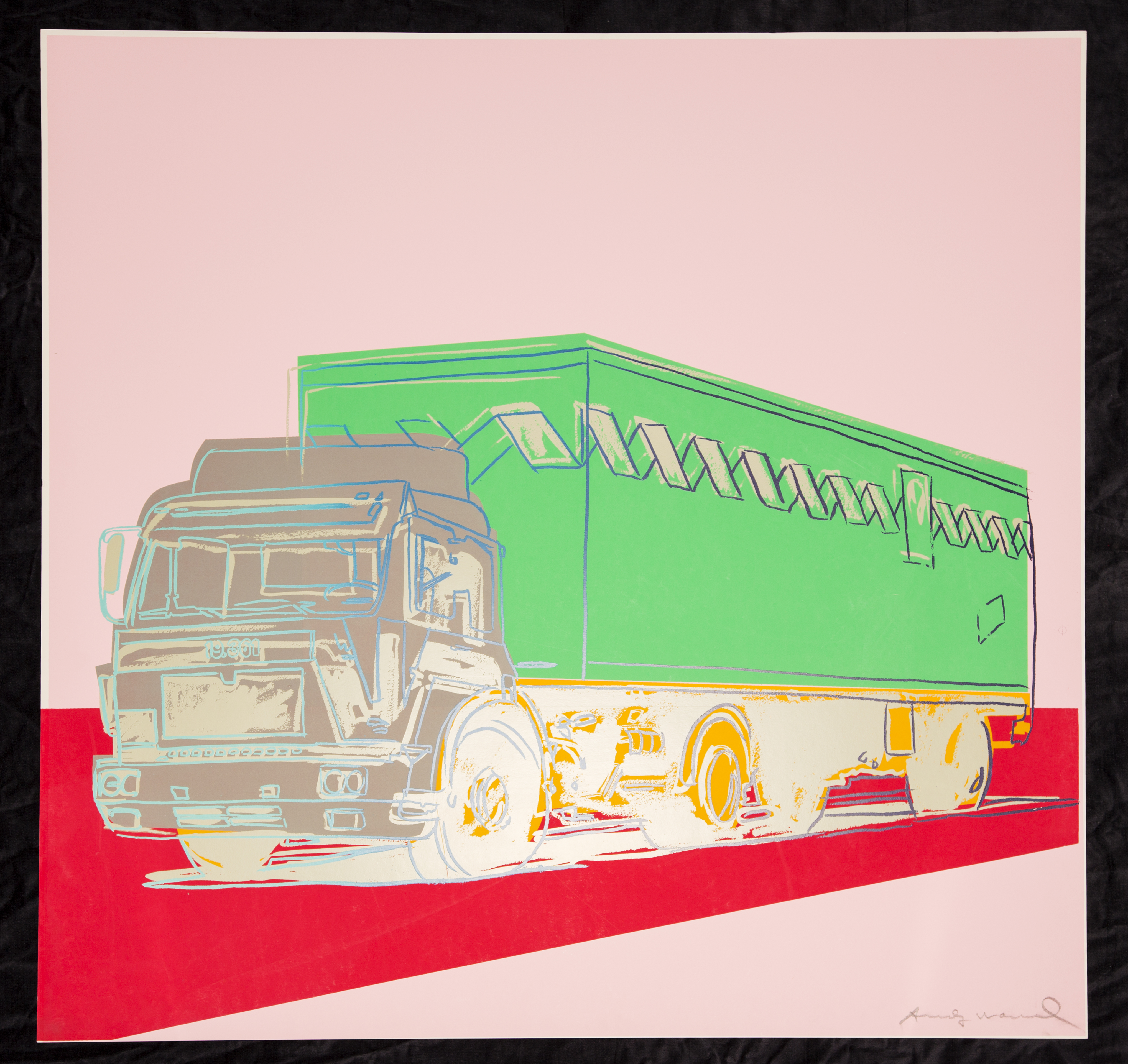 Mar 11 – EXTENDED August 10
Downtown Gallery
416 Market St
Celebrating a gift of seven new prints from the Warhol Foundation, this exhibition presents a fresh look at Polaroid and silver-gelatin photographs and prints from our permanent collection.
"Everything repeats itself. It's amazing that everyone thinks that everything is new, but it's all repeat."
– Andy Warhol
With Warhol, once is never enough. His work is not only filled with repetition; it incorporates repetition at almost every level. He re-uses stock images of celebrated figures as seen in our print Sitting Bull. He structures images into repeating panels as in Joseph Beuys. He produces serial images of the same subject as in our photographs of John Gould and polaroids of Marion Bloch. He chooses media that is easily reproduced such as the screenprints seen here. Or he traces the lines of an image to produce another image layer as in After the Party.
However, Warhol's repetition is not exact sameness. In each panel of a repeated image, a different color or amount of ink is applied to produce dissimilarities among the panels. In each photographic series, the figure shifts their position within the frame. Among print impressions, inconsistent ink applications result in variable surface textures. Warhol uses sameness to construct difference; repetition provides coherence among images, while iteration introduces change.
Warhol's repetition allows for individuation, but keeps that individuality from becoming overemphasized or overly important. These small variations of ink and position are not the dramatic self-proclaiming gestures of the Abstract Expressionist painters, for instance. Warhol's repetitions suggest no divine essence, no monolithic original, and no hierarchy. But Warhol's works are more than a reaction to the art that came before him.
Warhol's repetition seems simultaneously dynamic and humble. Instead of offering each artwork as a frozen moment of genius, we see the artistic process (life? identity?) as one of striving, plodding, and continually re-making. Repetition here is not numbing sameness, but iteration; the do-over as a chance for something new. Everything is repeat, and that's not a bad thing.
-Richard Rinehart
Director
Related Events
April 1: 7pm Film Screening + Reception
Vinyl, Andy Warhol, 1965, 16mm, U.S., 66 min.
Campus Theatre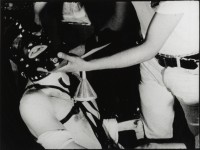 Six years before Stanley Kubrick's A Clockwork Orange, Warhol paid $3,000 for the rights to Anthony Burgess' novel. Ronald Tavel loosely adapted the story into this exploration of cultural incompatibility in which Factory regulars enact the rehabilitation of a young hoodlum by leather-clad S&M practitioners. Preceded by a selection of Screen Tests (Warhol, 1964- 66). Introduced by Film/Media Studies Lecturer Ken Eisenstein. A reception will follow the screening. Presented in conjunction with Bucknell's Film/Media Studies Program.
"One of Warhol's very best – and most painterly – films, more interesting for what it does with crowded space than for the S and M." –Jonathan Rosenbaum, The Chicago Reader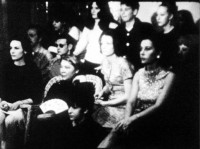 April 4, 2pm: The Life of Juanita Castro
Andy Warhol, 1965, 16mm, U.S., 66 min.
Campus Theatre
One of Warhol's first films to use sound is an elaborately scripted satire about Latin American politics. The cast, representing the family of Fidel Castro, sit in chairs as if grouped for a family portrait, repeating lines fed them from the back row. Playing with John and Ivy (Warhol, 1965, 35 min.), a domestic portrait of cinematographer John Palmer and fashion model Ivy Nicholson.
April 26: Lewisburg Arts Festival
11am Public Tour of Warhol: Again, for the First Time
1-4pm: Warhol Screen Printing Activity