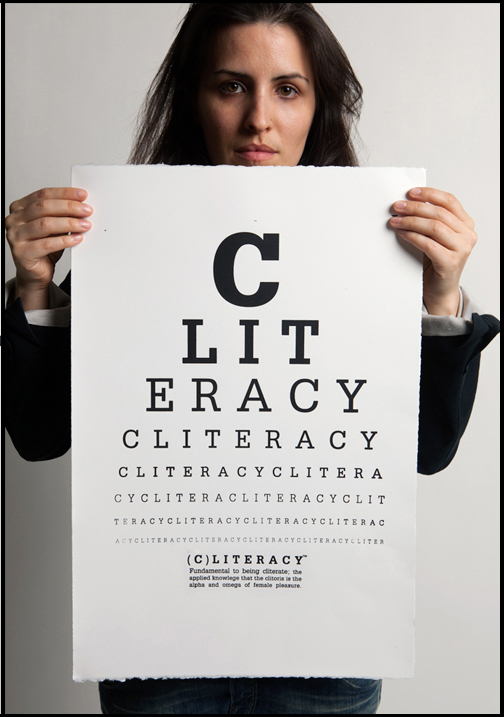 The Cliteracy Project: Artist Talk with Sophia Wallace
February 12, 6pm, Gallery Theater 3rd Floor Elaine Langone Center
Presented in partnership with the Women's and Gender Studies Department and the Women's Resource Center, artist Sophia Wallace discusses her Cliteracy project, a new way of talking about citizenship, sexuality, human rights, and bodies. Wallace's exhibition at the Samek Art Museum includes text panels from Wallace's "100 Laws of Cliteracy," as well as a large, clitoris-shaped sculpture. Her goal is to elevate the status of what she feels is an oft-overlooked part of the female anatomy using the medium of text-based objects, unauthorized street installation, and interactive sculptural forms. The talk will be followed by a reception at the Samek Gallery.
About Sophia Wallace
Sophia Wallace is an American conceptual artist and photographer. Through the use of images, video and mixed media, she explores alterity. Wallace's focus is how otherness is constructed visually on the gendered, sexualized, racialized body. Wallace holds a BA from Smith College and an MA in Photography from NYU and the International Center of Photography.
Cliteracy 101: Artist Sophia Wallace Wants You To Know The Truth About The Clitoris (Huffington Post Article)
Bucknell exhibit hosts conversations around the female body (Williamsport Sun-Gazette Article)
Savage Lovecast with Sophia Wallace