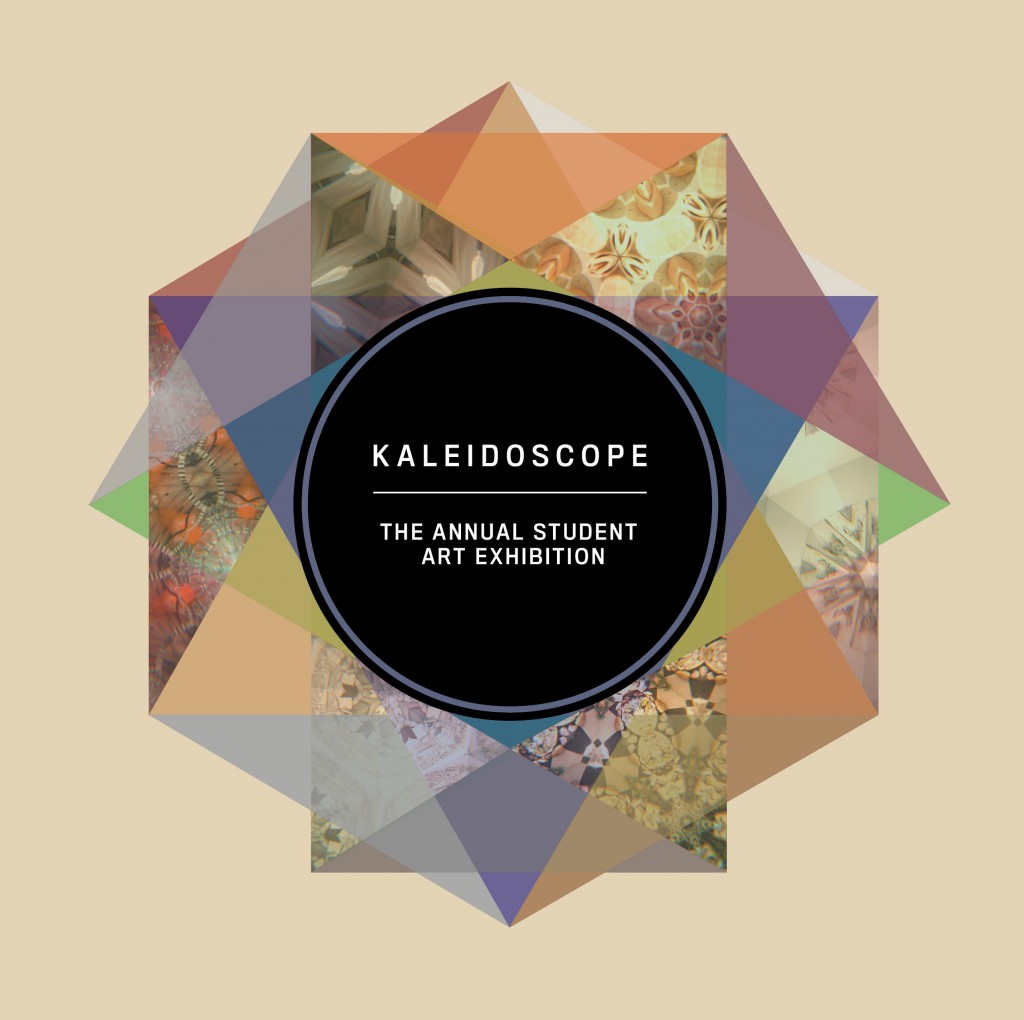 April 7 through April 26, 2015
Samek Gallery, 3rd Floor Elaine Langone Center
Presented in partnership with the Art and Art History Department, this exhibition showcases culminating work by graduating senior Art majors and Art Assistants.
Joint Artist Statement
Like a lens, art allows us to see the world from a novel point of view. Sometimes this experience makes our vision clear, other times it leaves it hazy, but we always leave with a new perspective in the back of our minds. We the artists seek to present the audience with a multitude of lenses, a kaleidoscope of ideas. Rather than trying to fit one theme, our show reflects the diversity of thought and experience integral to the human condition. We invite you to join us in our experiences and experiments: Explore the dualities and contradictions of perfection, flaws, death, and life. Embrace the power of mind, prayer, and action to transform reality through dedication. Remember how the color of our skin influences our lives through a history that remains alive in the present. Reevaluate how we interact with animals that we share our lives and homes with. Delve into the liminal space between the natural and artificial and discover surprisingly unstable definitions. Acknowledge and accept the disorganization and chaos that dominates our seemingly controlled modern lives. Reflect upon the way communication transforms itself and us in the face of technology throughout the ages.
Kaleidoscope seeks to present a variety of viewpoints that, while seemingly disconnected, are surprisingly interwoven into much of our daily life experiences. It acknowledges that just as it takes many words to create one story, it takes many minds to create one world.
Look through the lens. Tell us what you see.
Related Programs
The Gallery Engagement Team Presents: Spring Gala
April 10, 6-8pm
Samek Gallery, 3rd Floor Elaine Langone Center
The Samek's student organization, the Gallery Engagement Team, is throwing its first ever gala at the Samek in celebration of the Annual Student Art Exhibition. This special event is not to be missed!
Snap Talks and Reception for Annual Student Art Exhibition
April 17, 7pm
Gallery Theater, 3rd Floor Elaine Langone Center
In partnership with Bucknell's Department of Art and Art History, graduating seniors and Art Assistants will participate in a roundtable discussion of their work. A reception follows in the Samek Gallery.