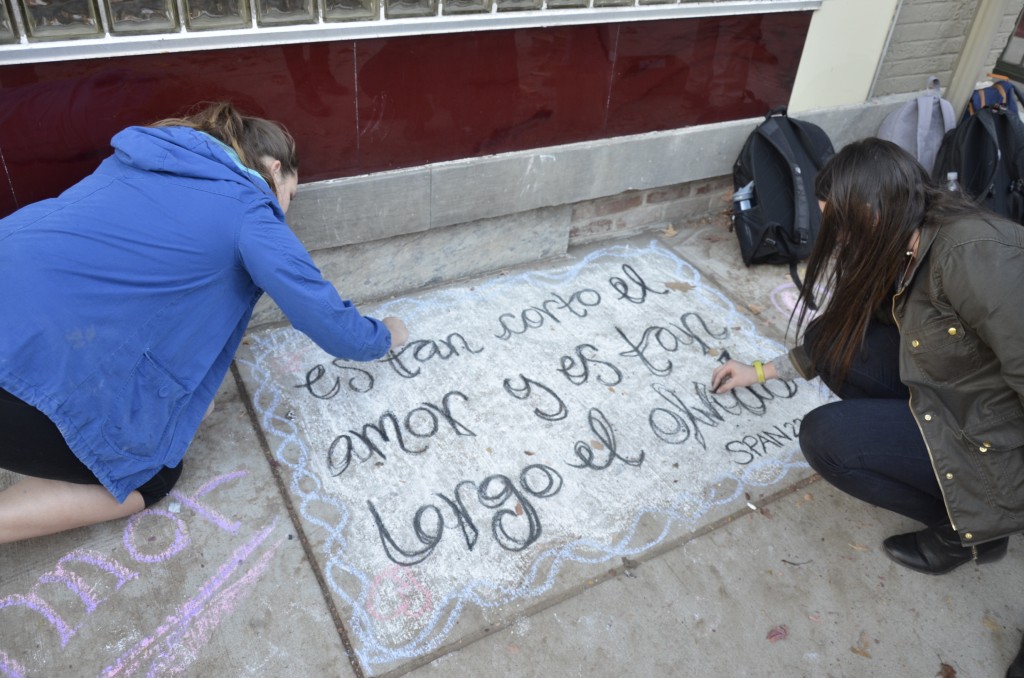 July 6, 5:30-8:30pm
Downtown Gallery, 416 Market St. Lewisburg
Cost: free
As part of Lewisburg's Sidewalk Chalk Festival, we're offering a free workshop to learn how to make high-quality artist's chalk that is far more vibrant than store-bought varieties. Join instructor Kendra Douglas in this hands-on activity that will also incorporate a bit of the history of chalk making and its use in street festivals. After it cures, the chalk will be ready for you to pick up at the Downtown Gallery, just in time for use at the Lewisburg Sidewalk Chalk Festival on July 10. Open to all ages, though children must be
supervised and pregnant women are discouraged from working with
the pigments.
Space is limited. Contact Greg Stuart at greg.stuart@bucknell.edu or 570-577-3981 to register.
UPDATE: Due to the high volume of interest, we no longer have spaces available in the workshop and registration is now closed.