Tuesday October 3, 7pm 
Pine Barn Inn, 1 Pine Barn Place,
Danville, PA 17821
$10 in advance or $15 at door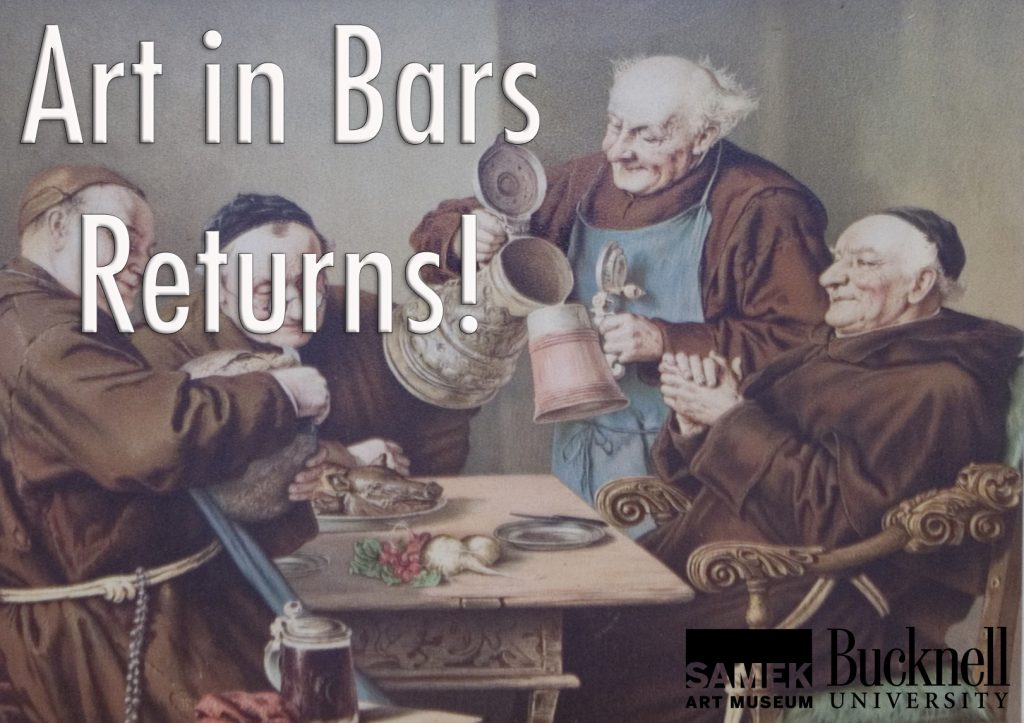 Art in Bars returns to the Pine Barn Inn.  The event will focus on art and craft beer from Covered Bridge Brewing to initiate discussions about how drinks and art relate to one another through taste.
The Museum holds a diverse collection of over 5,500 works of art, most of which by necessity, are kept in storage. Art in Bars provides the opportunity to see works not often on view while also presenting them in a unique context.
This event is open to the public and will be held on Tuesday October 3rd from 7pm – 9pm. Tickets at $15 at the door, or you can reserve tickets ahead of time by calling or emailing Chris Hill at 570-275-2071 ext. 521 or chill@shanercorp.com. Ticket includes samples of selected beer from Covered Bridge Brewing and snacks.