By Maddie Seibert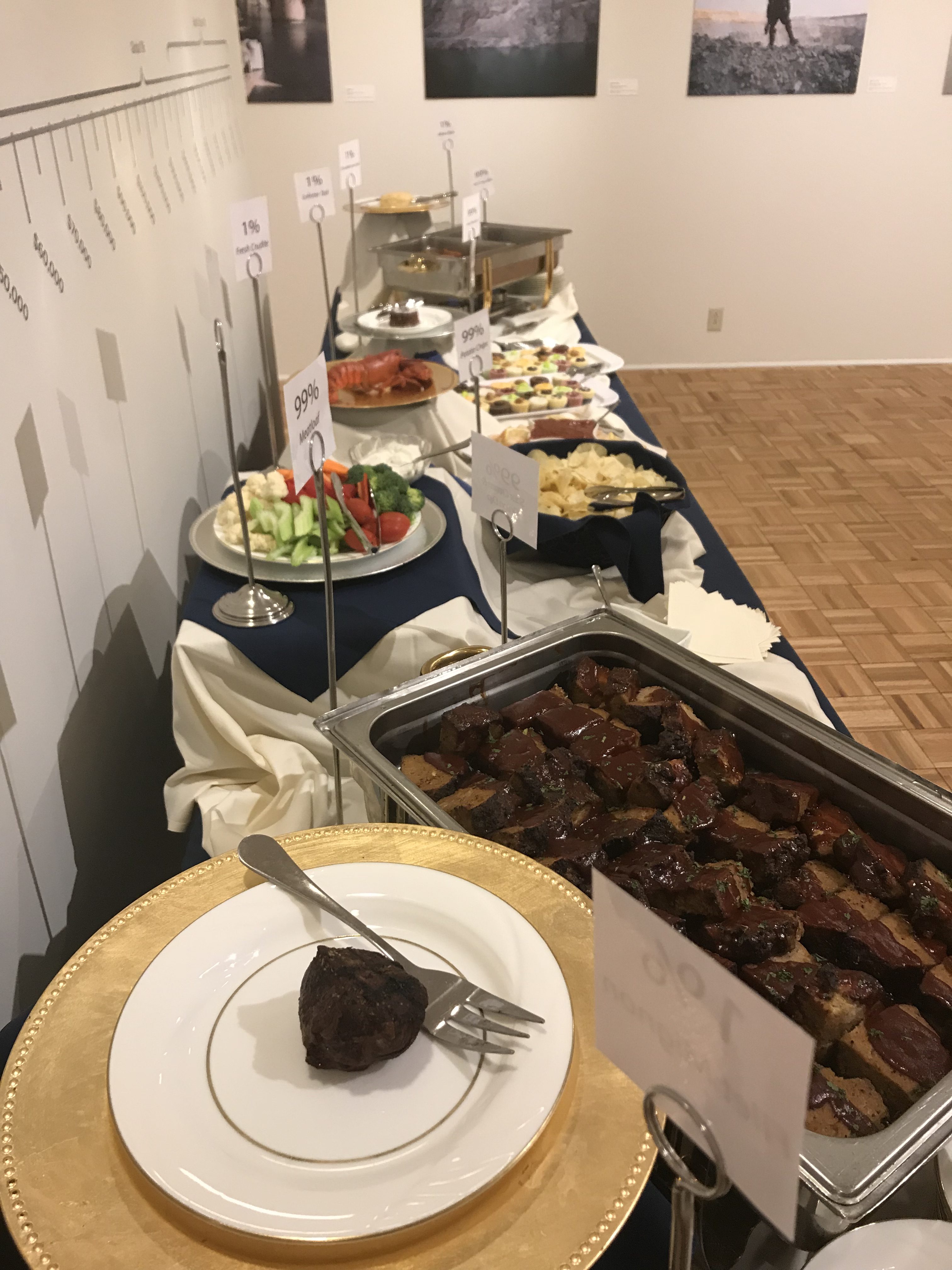 As we prepared for the opening reception for 1%: Privilege in a Time of Global Inequality, excitement grew, as it always does, over the catering. However, the spread for this particular opening had a twist; there would be food and beverages representative of the 1% and that of the 99%. For example, for the dozens of IPAs and white wines, there was one bottle of Veuve Clicquot Champagne. At 6pm, when the crowd poured into the museum, many were struck by this supplemental social experiment. It wasn't until 6:45pm that the champagne cork was popped, however, by 6:55pm, the bottle was empty.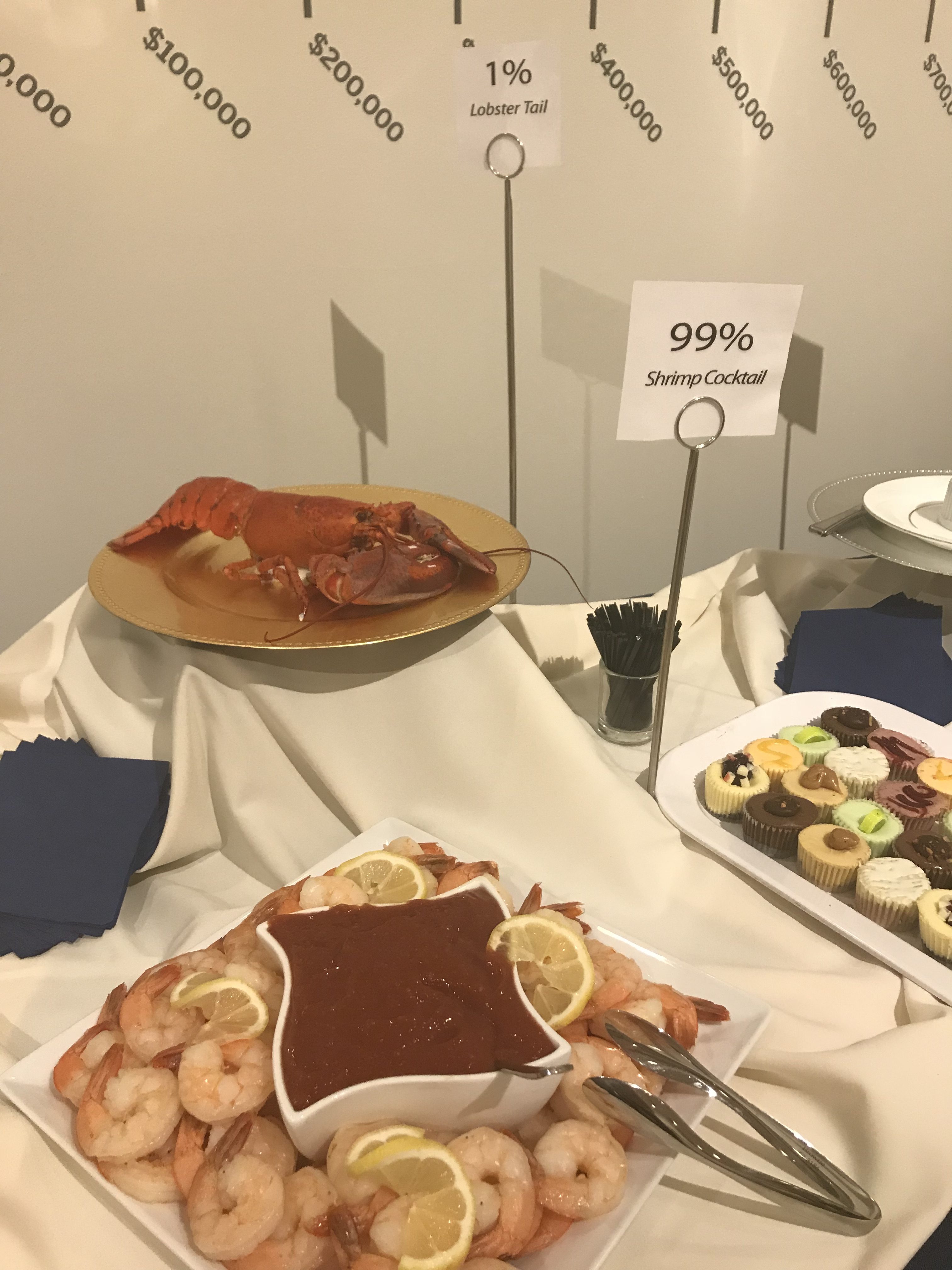 Considering the number of beer and wine bottles that were enjoyed  that night, we know a few things as a result of our little experiment. First, while many guests took note of the champagne, there was a looming trepidation surrounding being 'that guy' who takes expensive and scarce champagne for him or herself. Second, once the bottle was opened, it became socially acceptable to take part in it, as you would not be alone in enjoying it. Third, once several people took the plunge and ordered a glass, a certain unspoken competitiveness emerged in the drink line, suddenly, everyone wanted a glass of champagne.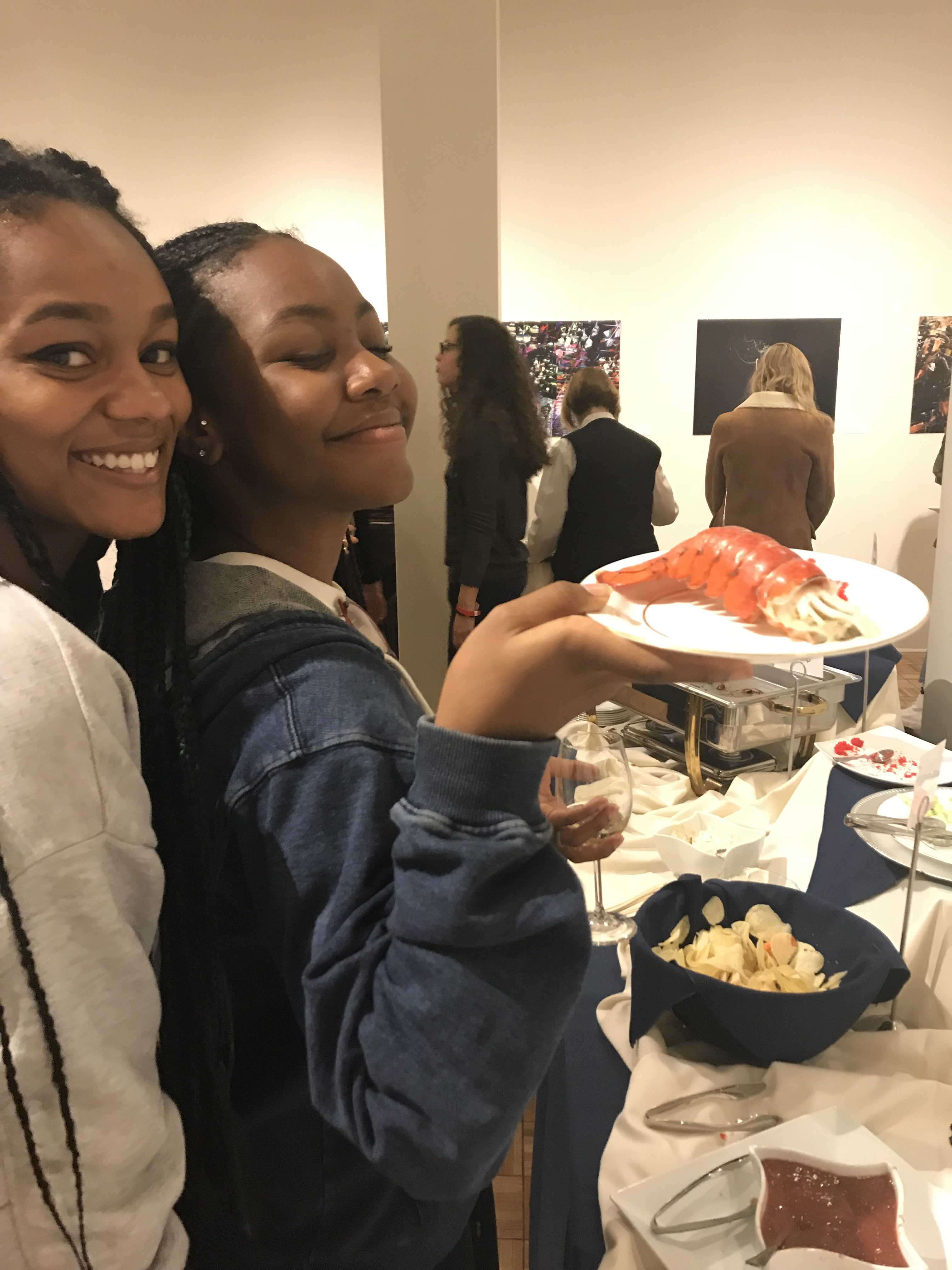 These patterns continued  with the food people enjoyed. For the majority of the opening reception, the one lobster sat ready to be enjoyed on a gold plate. As with the champagne, guests were reluctant to be the person who 'scored the lobster tail'. Despite pleading from staff to enjoy all of the food, it wasn't until the very end of the reception that two girls were brave enough to break the tail off and enjoy the lobster.
These trends of disparity are reiterated throughout the exhibit, as the images illustrate the myriad of ways the 1% consume their wealth and the 99% struggle to ever get a taste. For the almost 200 guests at the opening reception, our food experiment helped to underscore themes found in the exhibition in a lighthearted and approachable manner. It added multi-sensory component to the evening which was complimented by a curated playlist and performance from Billy Kelly. 
1%: Privilege in a Time of Global Inequality will run in the main gallery through March 11. The next related program is a film screening of Queen of Versailles February 20th, 7pm at the Campus Theater.