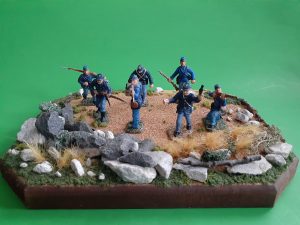 I am a big supporter of Bucknell Sports from Nanticoke, PA.
I would like to submit this diorama that I made along with my hand-painted 2-inch civil war figures. I would say I have been painting figures and scenes for about 10 years. Just about all of them are Civil War figures Union and Confederate.
Stay safe, stay in and hopefully, this will end shortly.