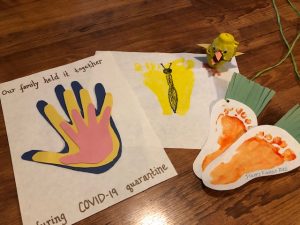 My partner and I have been enjoying some increased family crafting time with our 4-year-old daughter during the quarantine.
In this uncertain time, the shift in how we are spending our time is quite precious as I'm getting time with my daughter that we would not have otherwise had and we are so grateful for that.
The attached photo shows a sample of some of our seasonal crafts we've made during this historical time.