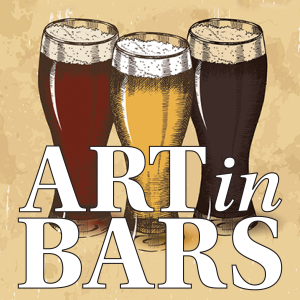 Wednesday, March 27, 7 pm
Iron Front Event Space
434 Market St.
Lewisburg, PA
Our favorite event returns–Art in Bars! We bring the art, Turkey Hill Brewing is bringing the beer, and you bring the conversation! Art in Bars is a low-pressure event designed to get everyone talking about art and beer through the common language of taste. Turkey Hill will bring four beers they've chosen to pair with four artworks from the Samek's collection. Since this semester's event is held in conjunction with Bucknell's annual Diversity Summit, we have selected artwork inspired by this year's theme: National Origins. Come chat with Turkey Hill brewers, Samek Art Museum staff members, and Diversity Summit attendees about beer, art, and everything in between!
Come thirsty for beer, conversation, and maybe a little bit of art!
Tickets are $15 at the door, and support the brewery's costs.