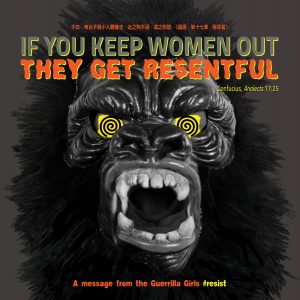 About:
The Guerrilla Girls are feminist activist artists who use facts, humor and outrageous visuals to expose gender and ethnic bias in politics, art, film, and pop culture. They wear gorilla masks in public to protect their anonymity; they could be anyone and they are everywhere.
Curatorial Text:
Exhibited Works: 
Women Get Resentful,2018. Poster, Guerrilla Girls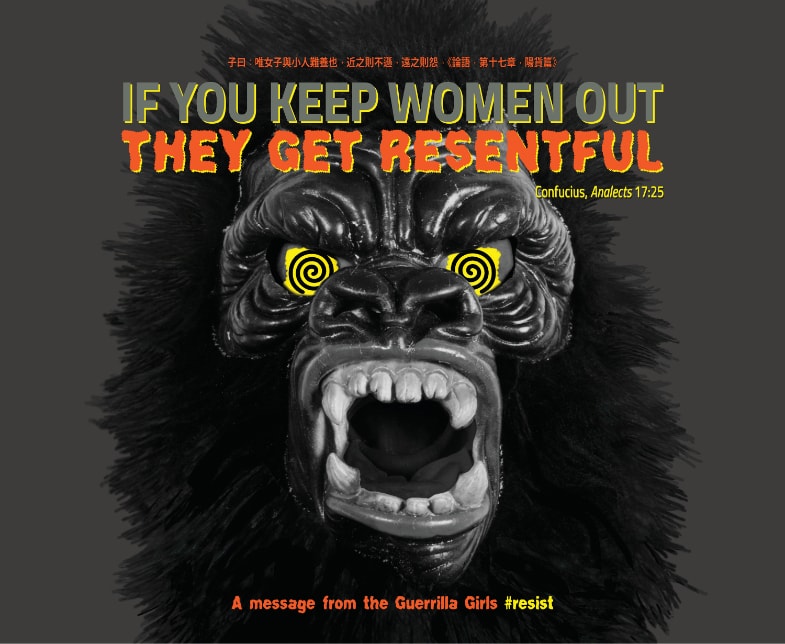 What Do These Artists Have in Common?1985
How Many Women Artists Had One-Person Exhibitions in NYC Art Museums Last Year?1985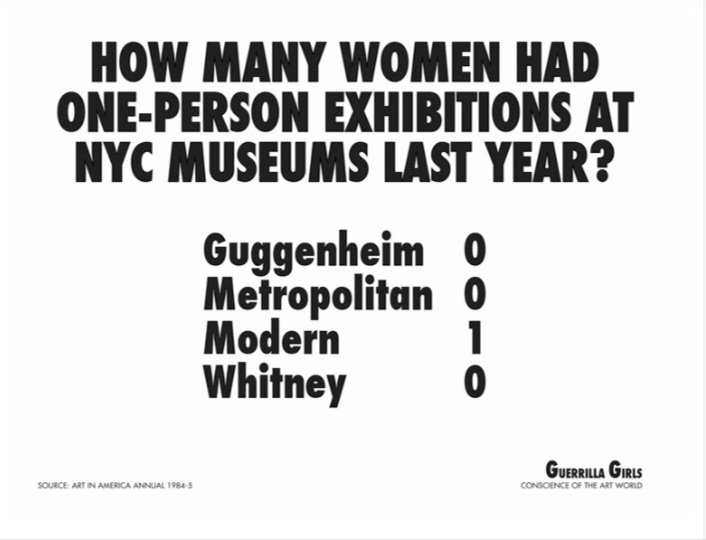 Women in America Earn Only 2/3 of What Men Do 1985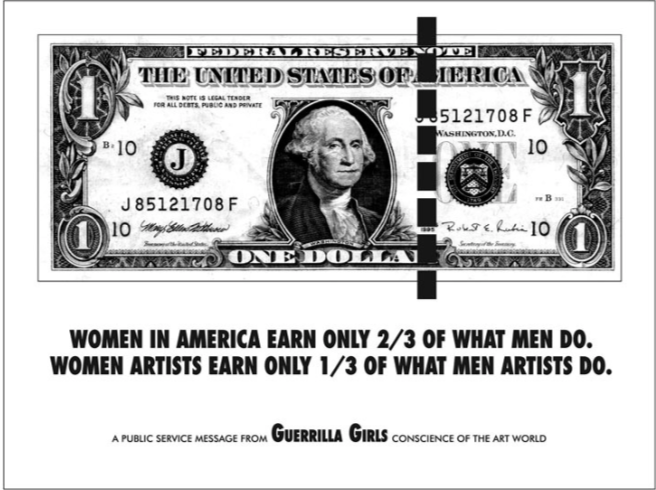 Only 4 Commercial Galleries in NY Show Black Women
1986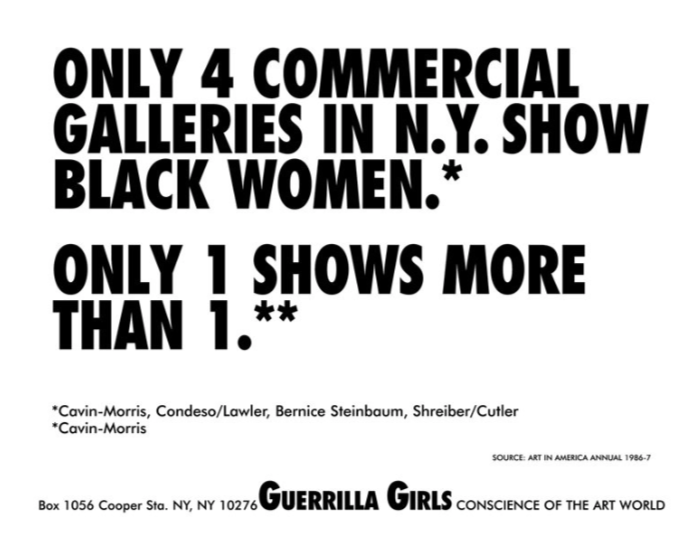 The Advantages of Being a Woman Artist 1988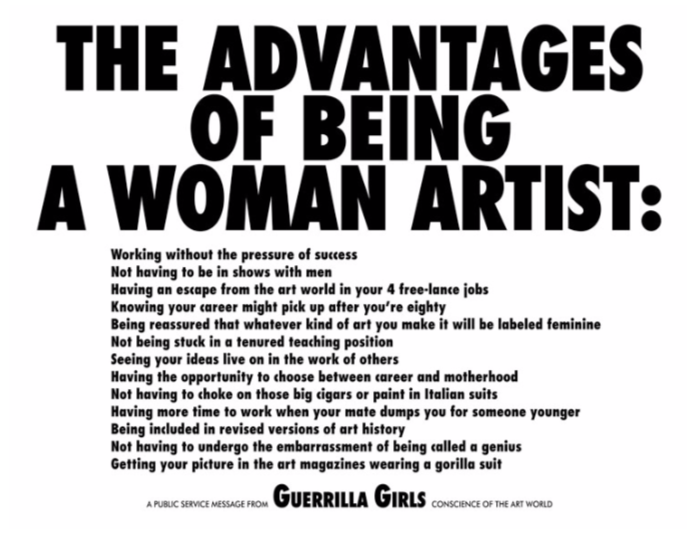 Bus Companies are More Enlightened Than NYC Art Galleries
1989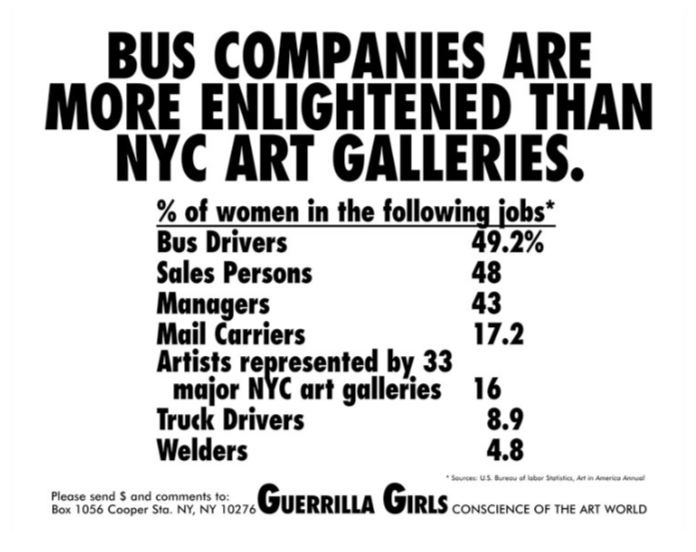 Do Women Have to Be Naked to Get Into the Met. Museum?
1989

Guerrilla Girls' Code of Ethics for Art Museums 1990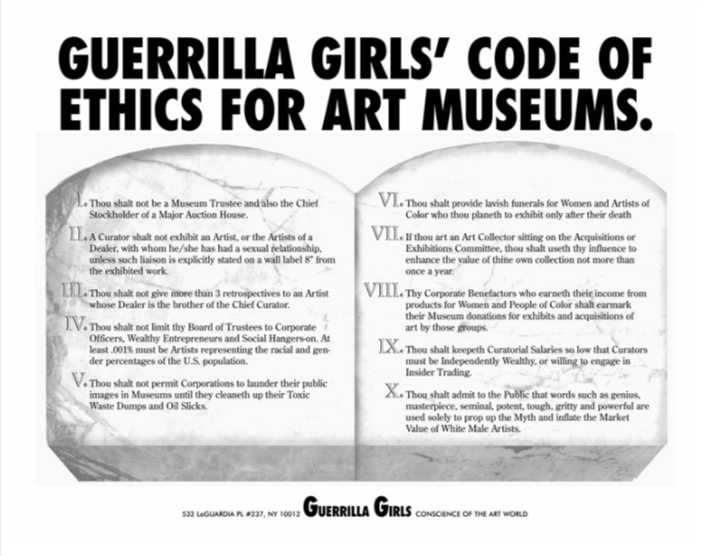 What's the Difference Between a Prisoner of War and a Homeless Person?
1991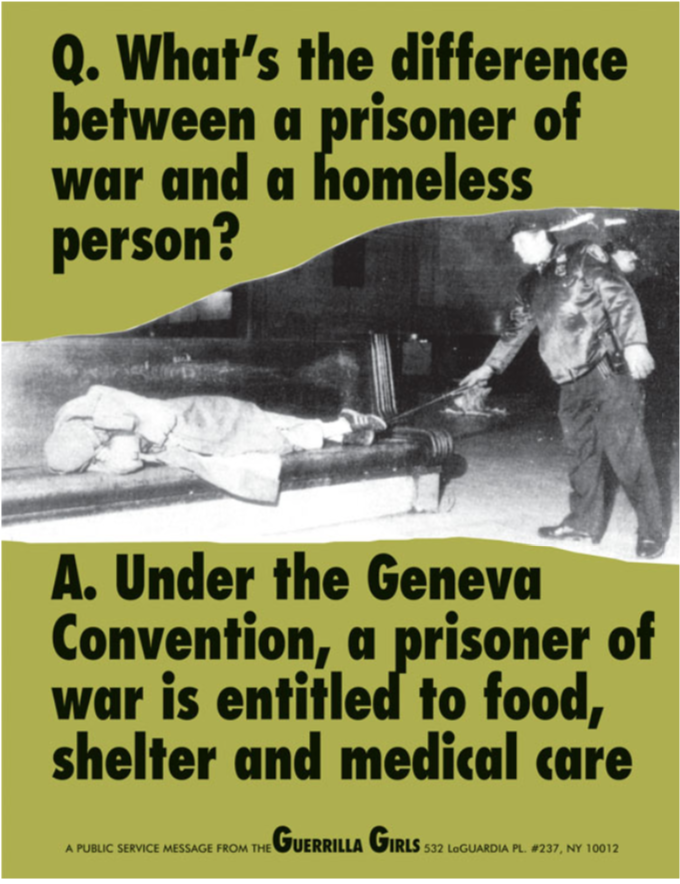 Guerrilla Girls Demand a Return to Traditional Values of Abortion
1992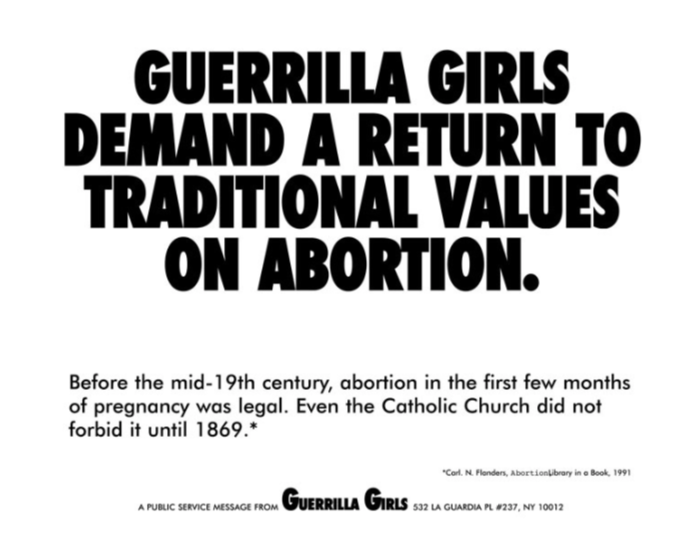 Top Ten Signs That You're an Artworld Token 1995
.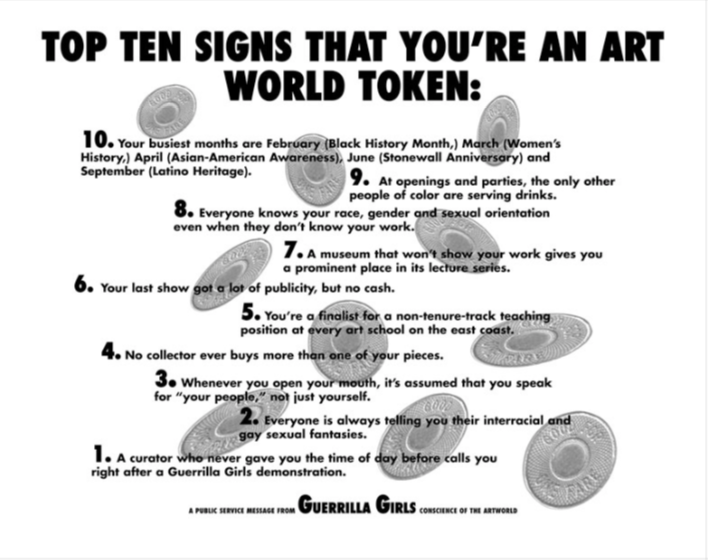 3 White Women, 1 Woman of Color and No Men of Color — Out of 71 Artists?
1997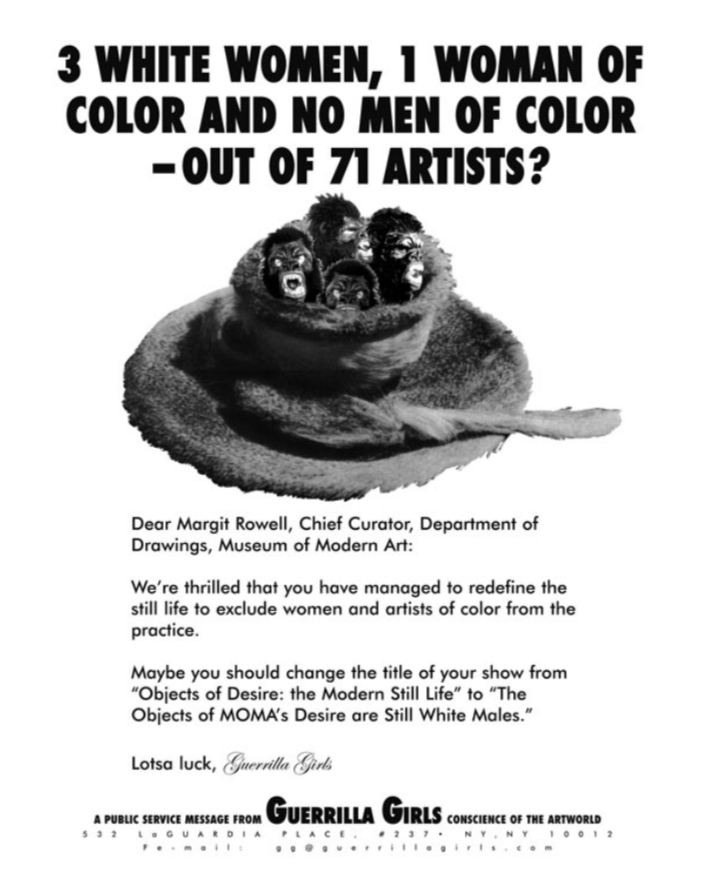 3 White Women, 1 Woman of Color and No Men of Color — Out of 71 Artists?
1997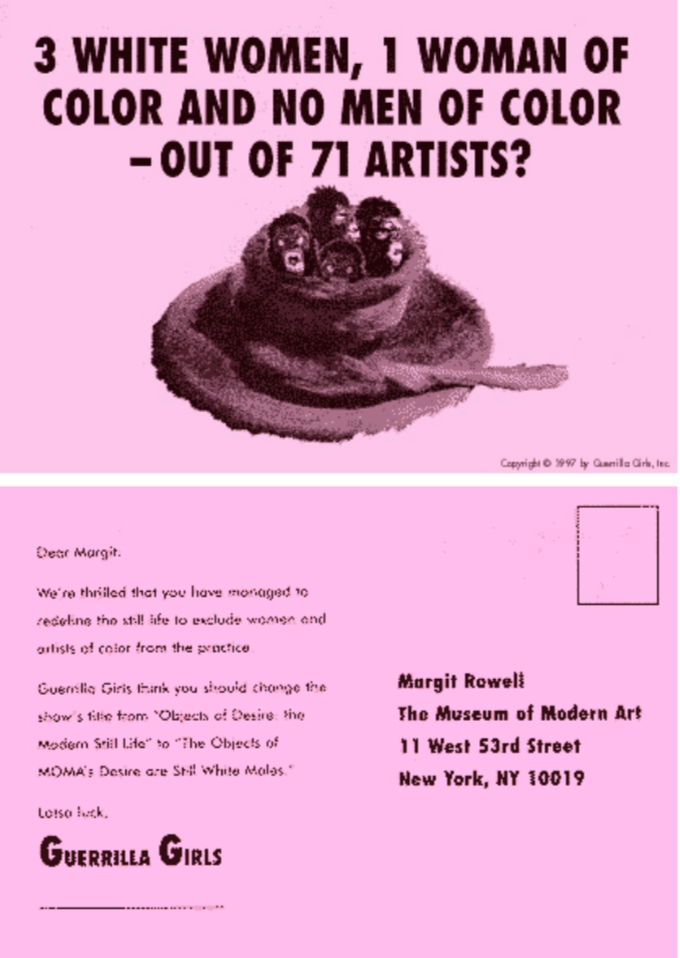 Birth of Feminism Poster
2001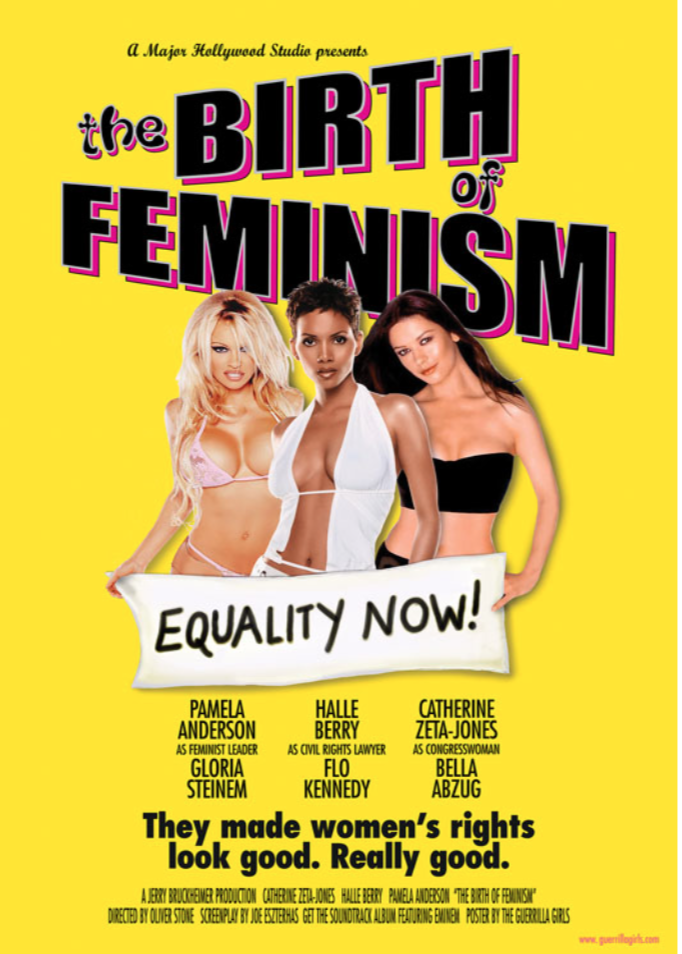 Anatomically Correct Oscar
2002
(Billboard project)

Where Are the Women Artists of Venice
2005
(Project for the Venice Biennale)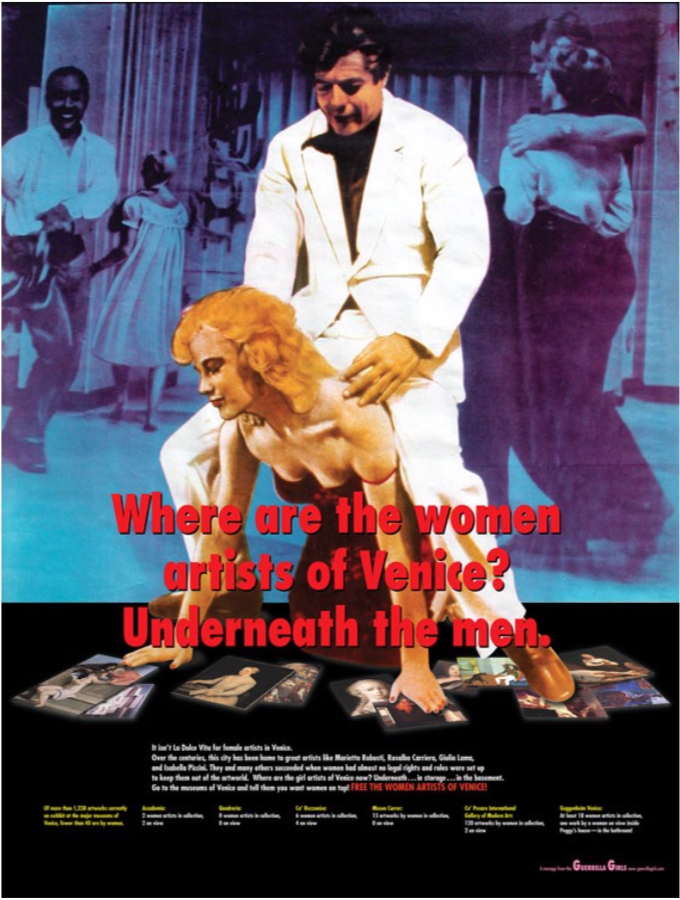 Horror on the National Mall
2007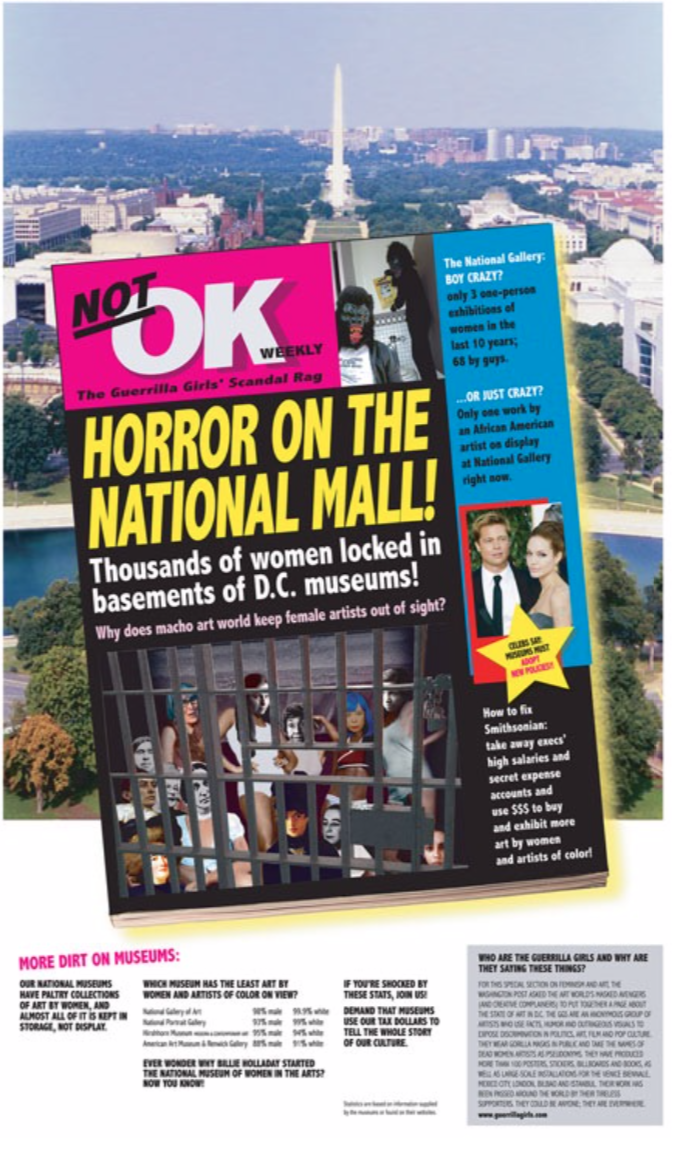 Dear Art Collector English
2007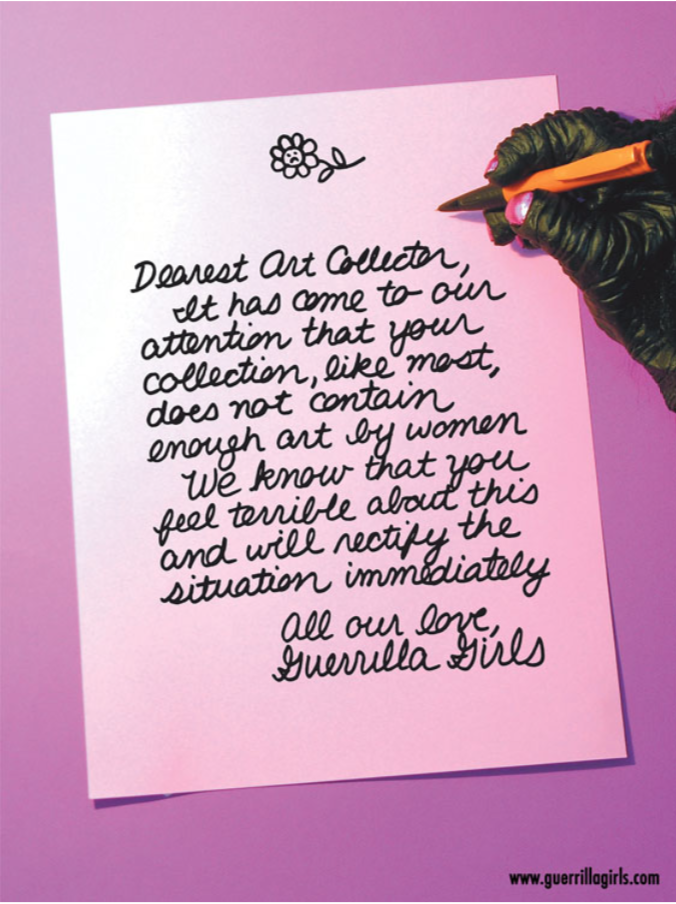 Disturbing the Peace (English)
2009
Even Michele Bachmann Believes "We All Have the Same Civil Rights"
2012
(Billboard project)

Do Women Have to Be Naked to Get Into Music Videos
2014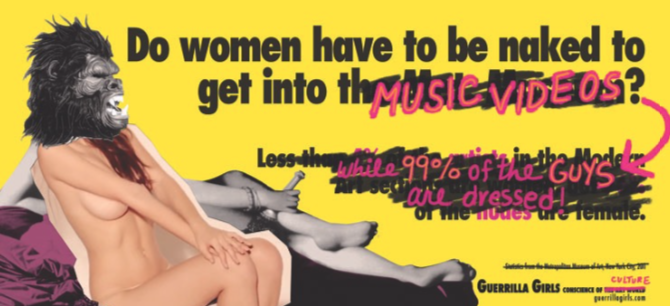 Dear Art Collector Billionaire
2015
(NYC Street Campaign)

Dear Art Gallery Billionaire
2015
(NYC Street Campaign)

Dear Art Museum Billionaire 2015
(NYC Street Campaign)

How Many Women Had Solo Shows At NYC Museums? Recount
2015
(NYC Street Campaign)

These Galleries Show No More Than 10% Women Artists Or None At All Recount
2015
(NYC Street Campaign)
Pop Quiz Update
2016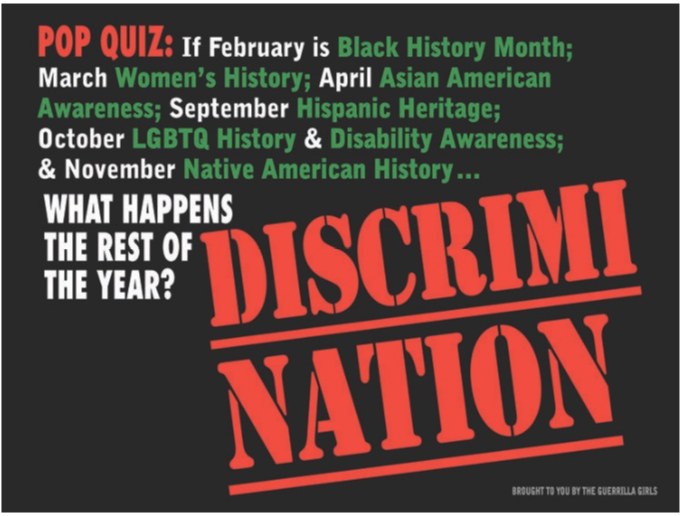 Advantages of Owning Your Own Art Museum
2016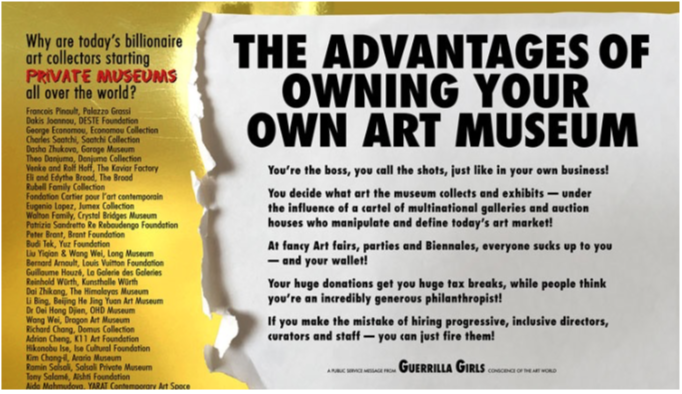 Advantages of Owning Your Own Art Museum
2016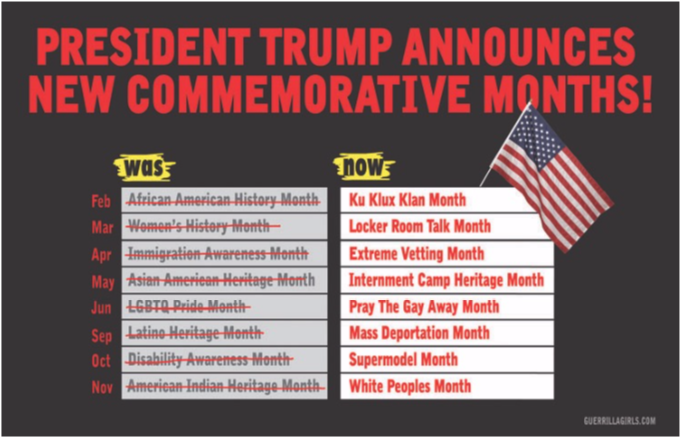 History of Wealth and Power,
2016