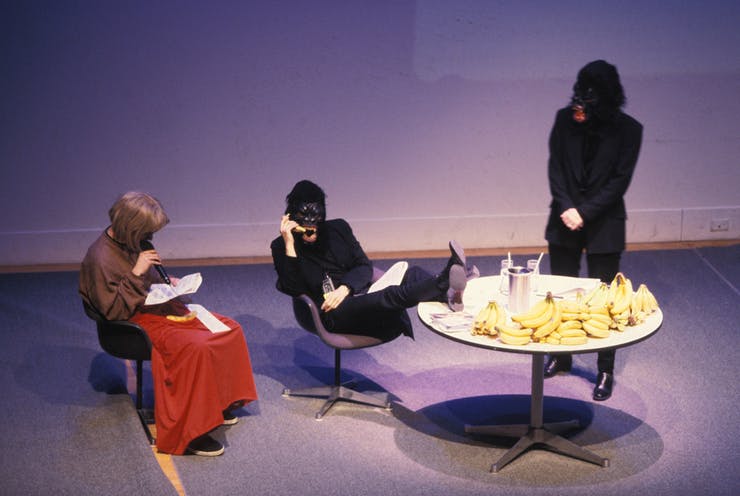 Thursday, November 7, 6 p.m.
272 Forum, Elaine Langone Center, Top Floor
They undermine the idea of a mainstream narrative by revealing the overlooked. Behind their gorilla masks, the Guerrilla Girls could be anyone; they are everywhere, and on Nov. 7 they'll be here. A reception will follow the lecture in the museum.
The Guerrilla Girls at the Walker Art Center, February 5, 1998