Saturday, September 10, 2022, 9 a.m. – 1 p.m.
Samek Art Museum Campus Gallery, Top Floor ELC Building on the campus of Bucknell University.
701 Moore Ave, Lewisburg, PA 17837
This workshop is full.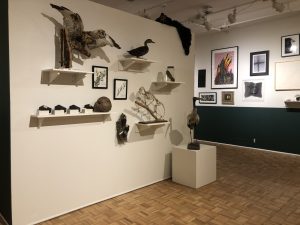 Come learn to draw at this workshop led by John McKaig, Instructor of Drawing at Bloomsburg University. This event is in conjunction with our Campus Gallery exhibition Wunderkammer: Collections and Legacies. This workshop is FREE and OPEN to anyone 12+ years of age.