Saturday, August 12 at 10 a.m. – 3 p.m. with a break for lunch.
Campus, Top Floor ELC Building on the campus of Bucknell.
701 Moore Ave, Lewisburg, PA 17837
This workshop is FREE and OPEN to anyone.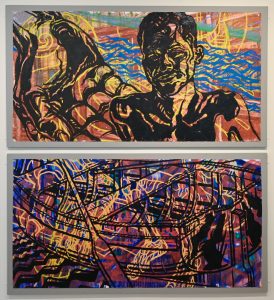 This Workshop will provide the participants with The basic principles and techniques necessary for understanding how to begin to convincingly draw the human figure. The workshop covers mostly the basic proportion and structure of the human figure, along with other Foundational principles and techniques that can be used after the workshop, In order to improve your abilities drawing the human Figure in Real world situations. Materials are provided, and participants will be drawing from live models. This workshop is appropriate for all ages, as the models will be partially clothed, not nude. The workshop is taught by professor john McKaig from Bloomsburg University, who has 30 years of figure drawing instruction experience.