August 22 – Dec. 03, 2023
Campus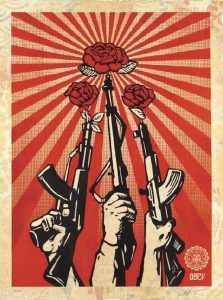 About:
Coming out of punk, skate, and street culture, Shepard Fairey's graphic design has become synonymous with the art of protest in the 21st century. From André the Giant stickers to the OBEY fashion empire, Facing the Giant presents Fairey's work from the last 30 years featuring key works that highlight messages of empowerment.
*This exhibition was organized by the Landau Traveling Exhibitions, Los Angeles, CA, in association with OBEY GIANT ART.
Related Events:
Fall Semester Launch
Thursday, August 24, 7 p.m.
Campus Location, Top Floor, Elaine Langone Center,
on the campus of Bucknell University, 701 Moore Ave, Lewisburg, PA
The Samek Art Museum will launch the Fall 2023 semester with an opening reception in honor of our newest exhibition Facing the Giant – 3 Decades of Dissent: Shepard Fairey. Enjoy light refreshments and enter for the chance to win a prize as we celebrate 30 years of Fairey's work, highlighting messages of empowerment.
Curatorial Text: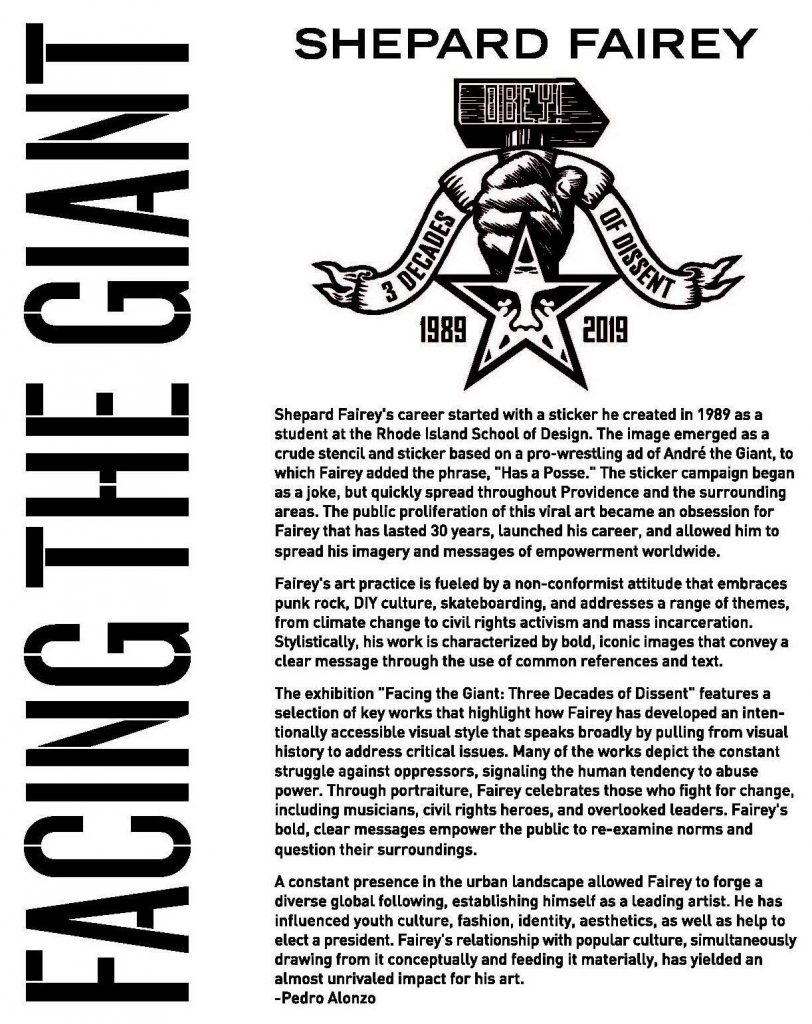 Installation Images: