Samek Gallery
January 16-March 11 
This exhibition brings together 30 renowned photographers from around the world to address the wicked problem of economic inequality. Their images shine a light onto what is often unseen–the lives of the wealthiest 1% of the world– and give visual form to this timely topic.
Related Events:
Opening Reception:
Thursday, January 25, 6pm, Main Gallery, top floor (ELC)
This semester begins with an opening reception for 1%:Privilege in a Time of Global Inequality, featuring a special performance from Billy Kelly.
Film Screening: Queen of Versailles and Bling Dynasty
Tuesday, February 20, 7pm, Campus Theater, 413 Market Street, Lewisburg
The Samek Art Museum has partnered with the Tuesday Film Series to screen the critically acclaimed film Queen of Versailles and a new short Bling Dynasty in conjunction with the exhibition. Both documentaries are by award winning director Lauren Greenfield. Queen of Versailles brings the viewer into the unfiltered life of a family from the 1%, while Bling Dynasty takes a look at the new moneyed lives of China's 1%.

Anna Skladmann, 
Vavara in Here Home Cinema, 
Moscow, 2010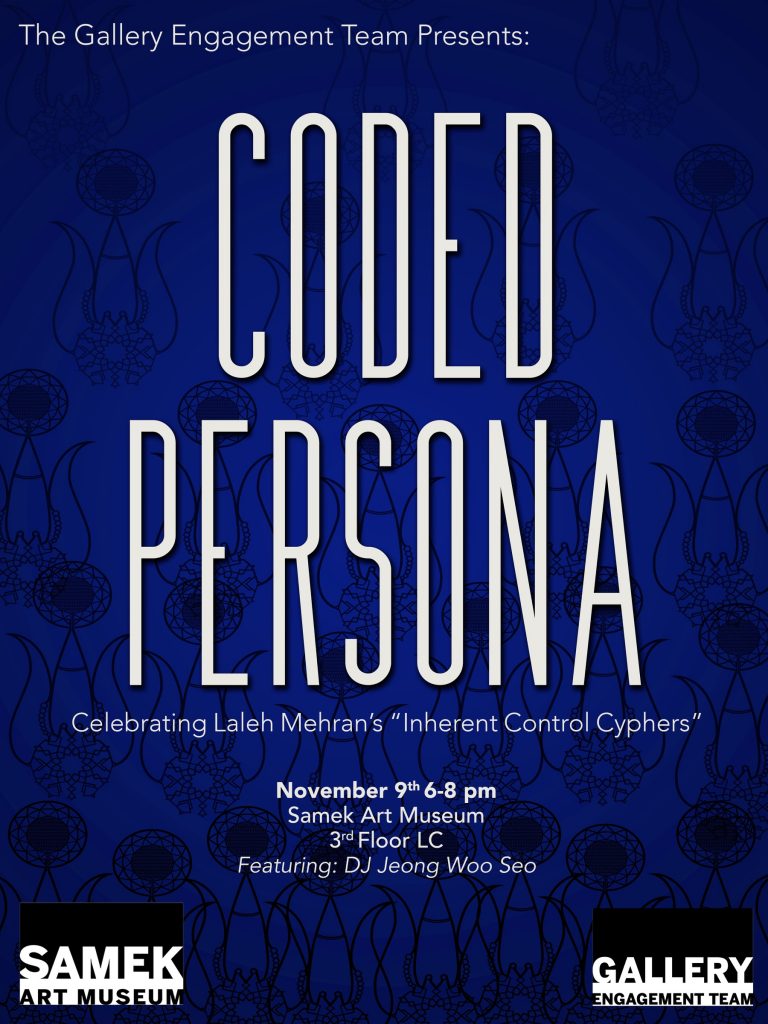 The Gallery Engagement Team (G.E.T) presents Coded Persona, an event in celebration of Laleh Mehran's "Inherent Control Cyphers". This work is dynamic, immersive, and visually engaging. Please join us on November 9th 6-8pm at the Samek Art Museum (Top floor LC) for a night of art, music, food and more. Entertainment will be provided by DJ Jeong Woo Seo.
Wine and beer for 21+
Tuesday October 3, 7pm 
Pine Barn Inn, 1 Pine Barn Place, Danville, PA 17821
$10 in advance or $15 at door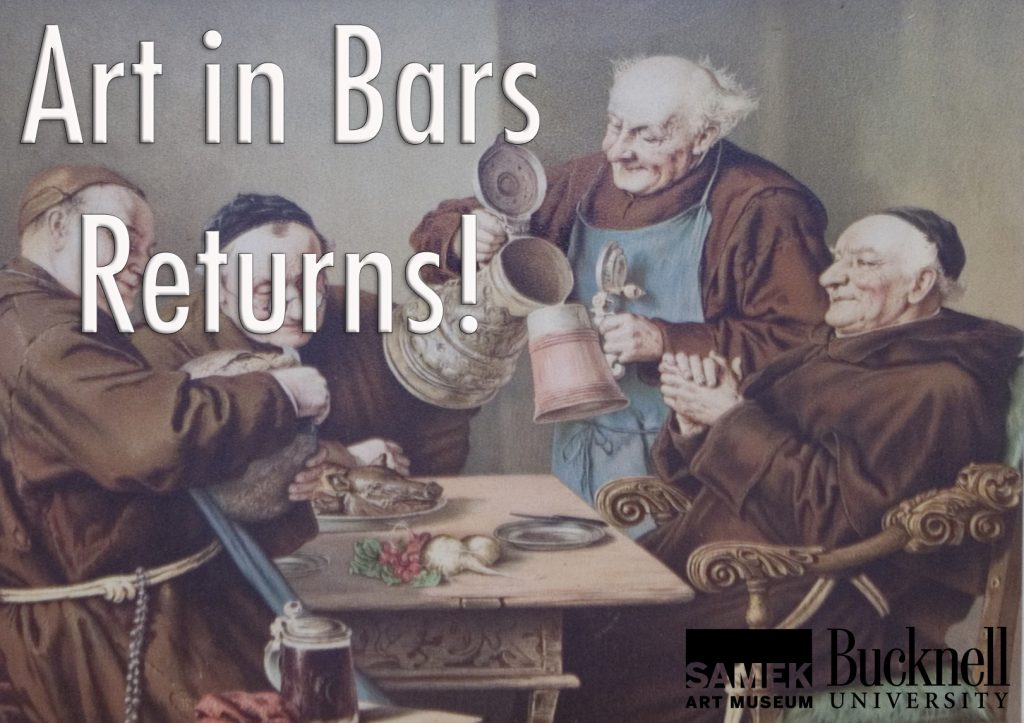 Art in Bars returns to the Pine Barn Inn.  The event will focus on art and craft beer from Covered Bridge Brewing to initiate discussions about how drinks and art relate to one another through taste.
The Museum holds a diverse collection of over 5,500 works of art, most of which by necessity, are kept in storage. Art in Bars provides the opportunity to see works not often on view while also presenting them in a unique context.
This event is open to the public and will be held on Tuesday October 3rd from 7pm – 9pm. Tickets at $15 at the door, or you can reserve tickets ahead of time by calling or emailing Chris Hill at 570-275-2071 ext. 521 or chill@shanercorp.com. Ticket includes samples of selected beer from Covered Bridge Brewing and snacks.