Tuesday October 3, 7pm 
Pine Barn Inn, 1 Pine Barn Place, Danville, PA 17821
$10 in advance or $15 at door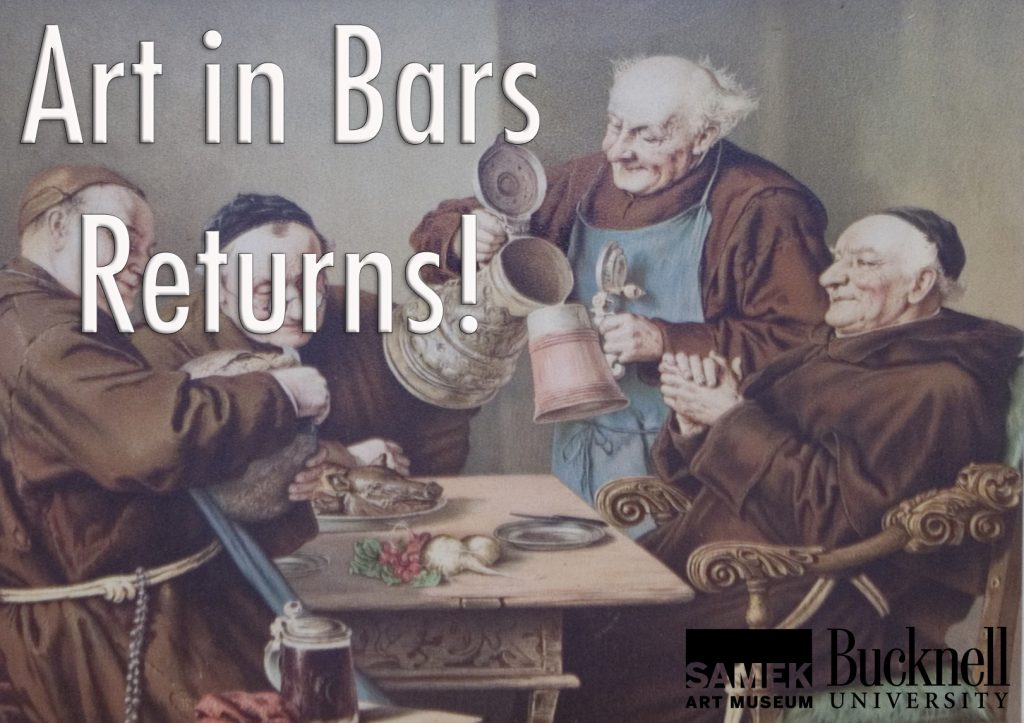 Art in Bars returns to the Pine Barn Inn.  The event will focus on art and craft beer from Covered Bridge Brewing to initiate discussions about how drinks and art relate to one another through taste.
The Museum holds a diverse collection of over 5,500 works of art, most of which by necessity, are kept in storage. Art in Bars provides the opportunity to see works not often on view while also presenting them in a unique context.
This event is open to the public and will be held on Tuesday October 3rd from 7pm – 9pm. Tickets at $15 at the door, or you can reserve tickets ahead of time by calling or emailing Chris Hill at 570-275-2071 ext. 521 or chill@shanercorp.com. Ticket includes samples of selected beer from Covered Bridge Brewing and snacks.
This week our director, Richard Rinehart, heads off to England to deliver a lecture as part of Queer Screens 2017 Conference. Drawing from the museum's past exhibition Tomorrow Never Happens and the Samek's collection of Andy Warhol works, Richard will discuss curating queerness in the museum setting. We hope any follower of the Samek who finds themselves near the conference will attend!
Downtown Gallery
October 24–February 11, 2018
This exhibition of sculpture and interactive artworks by artist Sidney Mullis playfully and incisively explores coming-of-age in a gendered society. Mullis' works break down social conventions into their component forms and behaviors and uses those raw materials to imagine something new.
Related Events:
Roundtable Conversation with Sidney Mullis and Erica Delsandro:
Wednesday, November 29, 6pm
Iron Front Cowork Space, 434 Market Street, 3rd Floor, Lewisburg
Artist Sidney Mullis and Professor Erica Delsandro, of Bucknell's Women's and Gender Studies Department, will host a roundtable discussion around themes from the show Who is Puberty and How Does She Hit? Come hear Sidney and Professor Delsandro discuss the construction of  gendered identities in a digital age. A reception in our downtown gallery to follow.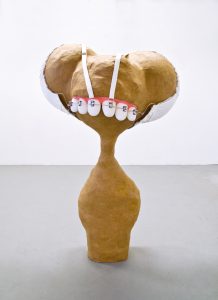 Sidney Mullis, Bra-ces, Bra-ces, 2016.