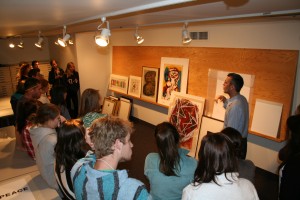 The Samek Art Museum uses our spaces as a learning labs for students and community engagement. We provide a series of exhibition-related experiences including but not limited to: artist and curator talks, interdisciplinary panel discussions, workshops for artist/music residencies, and tours.
The Samek Art Museum also offers the Museum Collections Study Room (MCSR; available by appointment). Considered a hub for all permanent collection-based resources and materials, this room serves as the main source for information on the museum's permanent collection. The MCSR is available for us by Bucknell students and faculty.
We also offer group exhibition tours, led by gallery staff.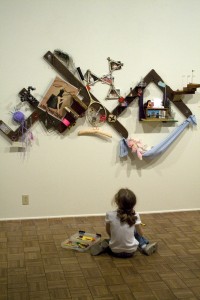 —
For all tour inquiries, please contact:
Richard Rinehart, Director
E: r.rinehart@bucknell.edu; T: 570-577-3213
To schedule a Museum Collection Study Room appointment, please contact:
Erin Bradford, Registrar
E: elb026@bucknell.edu T: 570-577-3282