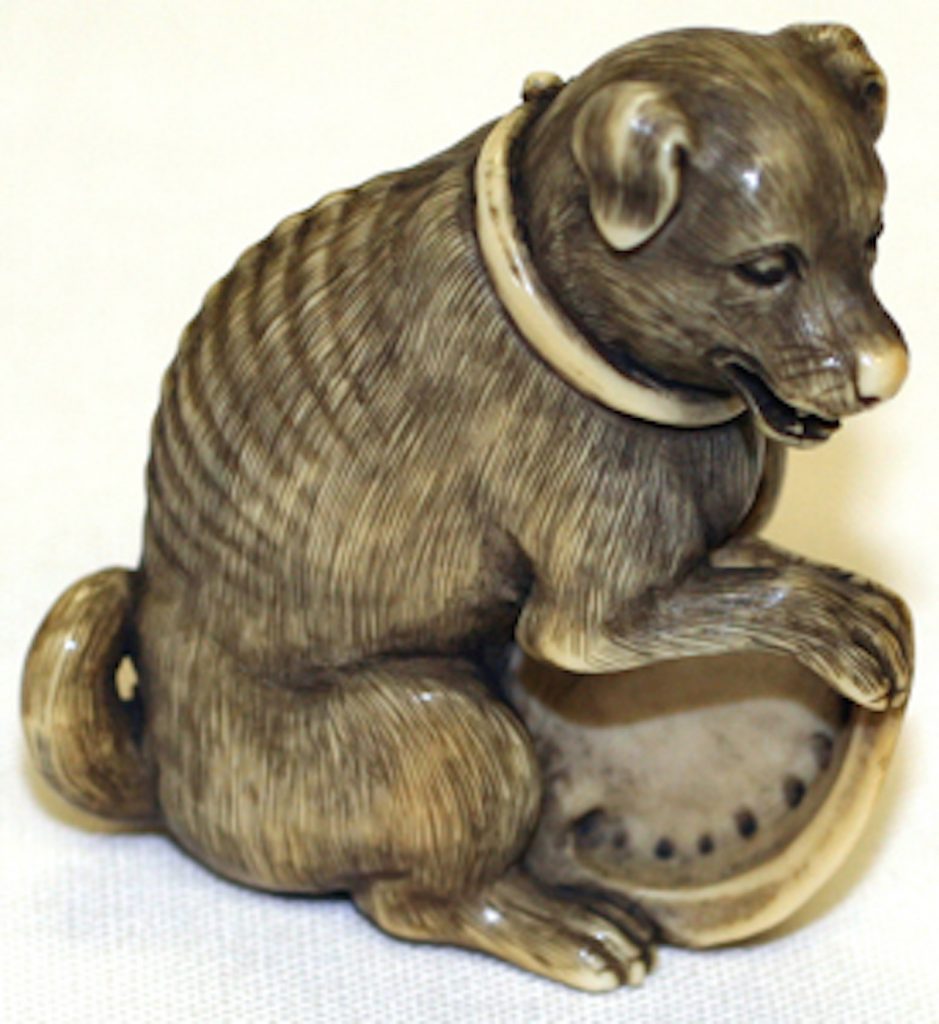 Netsuke are ornamental toggle like pieces, usually carved from ivory, used to attach a medicine box, pipe, or tobacco pouch to the obi (sash) of a Japanese man's traditional dress. During the Tokugawa period (1603–1868), netsuke were an indispensable item of dress as well as being excellent works of miniature art. The Samek Art Museum has hundreds of netsuke in our collection.
Okatomo was one of the outstanding animal carvers of Kyoto in the late eighteen century. Okatomo focused on creating animal netsuke and was believed to have a comprehensive understanding of their anatomy. You can see this understanding in the detail of the puppy's fur and paws.
The Samek Art Museum accepted their netsuke collection in 1942 before the Endangered Species Act of 1973 and the total ban of commercial trade African elephant ivory in 2016.
Okatomo
Ivory Study of a Dog with an Awabi Shell Netsuke, n.d.
Ivory
Gift of Senator Andrew J. Sordoni
Samek Art Museum Collection,
1942.1.S310