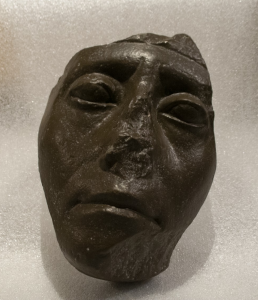 About:
Memento: Museums & Their Dealings with The Dead is unlike any exhibition the Samek Art Museum has ever presented. Consisting of objects from around the world, Memento examines the ethics of history of museum collections, including Bucknell University's own collecting history, by looking at the acquisition of objects from tombs and graves, as an exploitation of death.
Related Events:
Momentary Musings
Thursday, March 31, 7 p.m.
Iron Front Event, 434 Market St. #301, Lewisburg, PA 17837
Presented in collaboration with the Stadler Center for Poetry & Literary Arts.
How does history inform your present reality? Join the Samek Art Museum and the Stadler Center for Poetry & Literary Arts for an evening of poetry, short stories, and personal essay readings. At the Samek Art Museum's Downtown Gallery, enjoy light refreshments and conversations about art and life today.
*** Please check back regularly for updates