When it comes to Graduate Assistants, we have been pretty blessed here at the Samek. As mentioned previously, Will was a rockstar, which was fortunate because he had some pretty big shoes to fill. You may remember our Grad Assistant from 2008-2010, Sarah McFalls.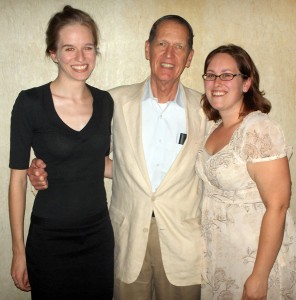 Sarah completed her Post Baccalaureate Assistantship at the Samek and went to work as the Collections Manager for The Ewing Gallery at the University of Tennessee, Knoxville, where she has been for 2 years now. (She's made me a proud Registrar!) Sarah was built for this career, literally; she was tall enough to reach the artworks way up on the top of our storage racks and had long arms for carrying large objects. When she left the Samek I joked that we needed to add a field on our Graduate Assistant application for "wing span length." To be honest, I was only half joking.
Sarah recently popped back up onto our radar with her blog– a fun hodgepodge of contemporary art, tales of art creation, a glimpse into the working life of a Collections Manager and a splash of Sarah. I highly recommend checking it out: Sarah McFalls Blogspot.