TONIGHT- 6:00-8:00PM @ Milton Public Library "Pennsylvania Landscapes" opening reception
Pennsylvania Landscapes
From the Samek Art Gallery Collection at Bucknell University
Opening Reception
Thursday, May 2   6:00-8:00PM
Milton Public Library
541 Broadway, Milton, PA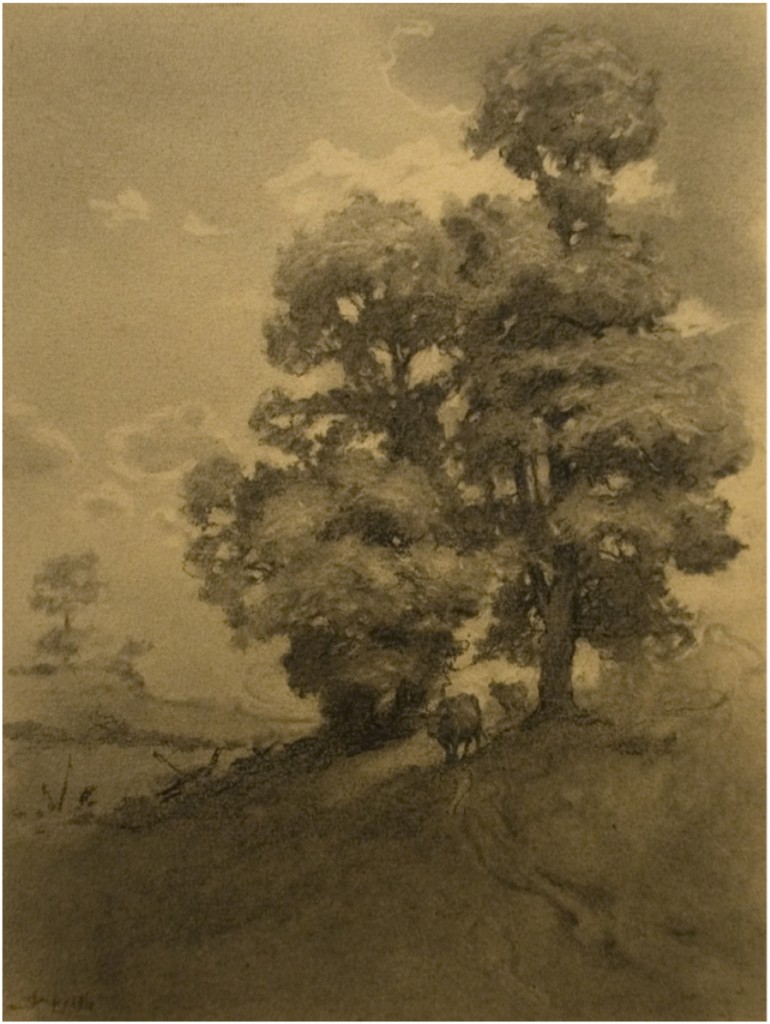 Please join us in the Milton Public Library for an opening reception of Pennsylvania Landscapes, a curated show of paintings from the Samek Art Gallery Collection at Bucknell University from 6-8PM.
From the Susquehannock and Shawnee to the Quakers, Amish, and Pennsylvania Dutch; waves of immigrants, conquerors, refugees, and merchants have washed across the Pennsylvania landscape. From coal and oil to steel and natural gas, the land has given up its riches. Farming, manufacturing, and fracking have re-shaped the region in different ways. Underlying – literally – all this commerce, politics, religion, and living is the land. Pennsylvania landscapes, renowned for their natural beauty, don't always show the dynamic history that is written across their lush surfaces and wedged under their cracked soil. And that's what we love about these landscapes; that, while their rich history has shaped them, they offer us the feeling that we are freed from history and that each time we enter them we are refreshed and re-made.
Reflecting those landscapes and that history in visual form, the Samek Art Gallery Museum Collection began in 1853 when Bucknell University was gifted a silver loving cup, and has since grown to over 5,000 artworks and artifacts. A portion of that collection is presented in these paintings by regional artists depicting the pastoral landscapes that connect Milton to Lewisburg and to the history of Pennsylvania.
This exhibition was made possible by the Board of the Milton Public Library, Library Director Sue Williams, Samek Art Gallery Graduate Assistant Alex Rae-Campbell, and Bucknell University.