"Strange Bedfellows" Curatorial Talk with Amy Cancelmo Nov. 13, 6pm
6pm
November 13
Gallery Theatre
3rd floor, Elaine Langone Center, Bucknell University

Amy Cancelmo, Event and Exhibition Coordinator at Root Division in San Francisco and guest curator of the current exhibition, "Strange Bedfellows: Collaborative Practice in Queer Art" will speak about contemporary art practice and the ideas behind the exhibition. "Strange Bedfellows" has sparked a number of conversations from local media outlets, so it should prove to be a lively event.
In developing this exhibition, Cancelmo became interested the following questions: "Why are there so many collaborative artworks in contemporary queer art practice? Is queerness inherently collaborative, or is collaborative practice inherently queer? What is to be learned about both practices by considering them together?"

Join us for this talk at 6pm which will be followed by a reception in the Samek Art Gallery at 7pm.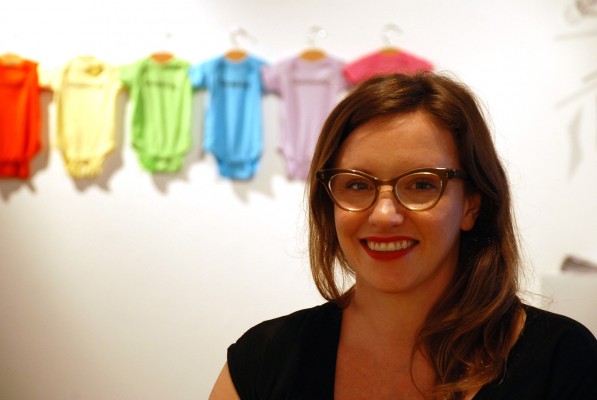 Pictured: Amy Cancelmo.