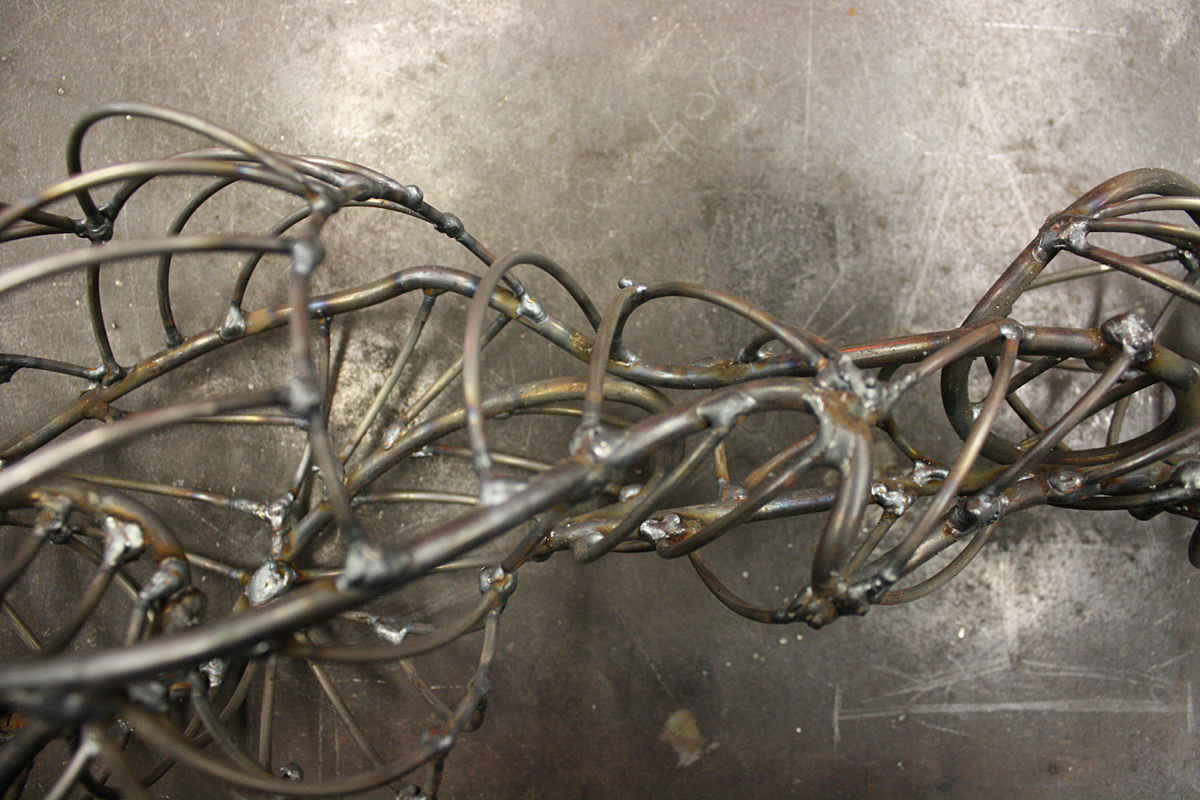 Apr 8 – Apr 27
Samek Gallery
Presented in partnership with the Art and Art History Department, this exhibition showcases culminating work by graduating senior Art majors and Art graduate assistants.
Undertow refers to the dynamic process of forces brushing up against one another, exchanging energy as they interact. In response to this interaction, both parties undergo a certain amount of change. The artistic process has a unique way of generating a similar experience, as the artist becomes aware of the forces guiding their intuition and then proceeds to create artwork that enters a dialogue with these influences. The artists represented in the 2014 Student Exhibition respond to the leverage of their diverse interests using a variety of unique techniques and materials.
Some artists create work that inspired by personal interests and experiences. For example, Kendra Douglas and Stephanie Knaus employ sculpture and photography to explore the nature of opposites or human interaction and perception. Nicole Mastrodomenico uses oil paint to render memories of her cultural immersion in Japan.
Other artists adopt a global perspective. Sara Francomacaro creates environmental portraits that examine political issues underlying our country's foreign policy, and Brittany Emigh's sculpture addresses humankind's negative impact on the environment. Owen Lee and Jessie Horning comment on social issues, using sculpture and mixed media to respond to the paradox of the American agricultural system. Finally, Lucie Florio and Lauren Drew's photographs investigate our society's underlying expectations of beauty and perfection.
Undertow is the culmination of a year-long collaboration among the artists, the Department of Art and Art History, and the Samek Art Gallery. Overall, the work is a testament to the dynamic currents fuelling and sustaining the artistic process. Artists evolve and change as they move through this process, ultimately creating work that has the potential to generate a similar experience within the viewer.
-Jessie Horning and Kendra Douglas
Related Events
Opening Panel Discussion and Reception for Undertow: Annual Student Art Exhibition
April 11, 5pm, Gallery Theater
In partnership with Bucknell's Department of Art and Art History, graduating seniors and graduate assistants will participate in a roundtable discussion of their work. A reception follows in the Samek Gallery.