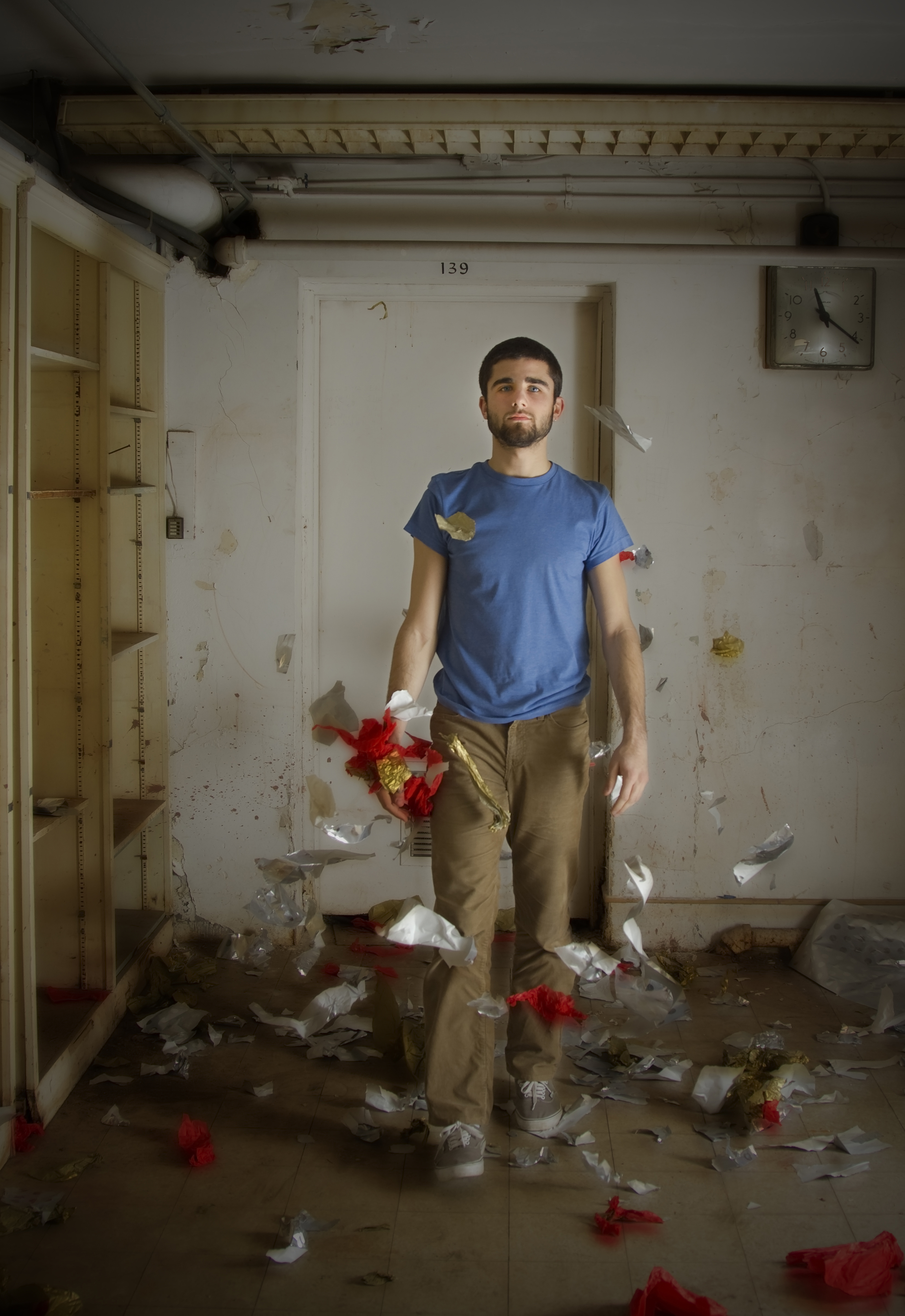 August 23-November 9
Downtown Gallery, 416 Market St.
This solo exhibition features new work by Tulu Bayar, Art Professor at Bucknell University, including works created in collaboration – and on the subject of deeply collaborative practice – with student artists. 20's Something explores the transitionary nature of a generation from childhood to adulthood. This ongoing body of work reveals my commitment to collaborating and exploring with millenials questions about identity, creativity, and what it means to come of age in the early 21st century. 20's Something is a critical reflection on the assumption that millenials spend a lot of time on texting and social media and that they do not focus or invest enough time on activities that enrich their personality. Each subject participates in the photographic scene by bringing belongings that symbolize their choice of activity. The scenes are staged and selected to best connect the environment to the individual and their common story. As a result, the photographs that appear as spontaneous moments of reality are calculated depictions. Therefore this project lies between fact and fiction, blending a documentary approach with the staged photography genre. -Tulu Bayar, 2014.  
Related Events:
20's Something Opening Reception Thursday, August 28, 6pm Downtown Gallery, 416 Market St. Reception for 20's Something exhibition. Meet Bucknell Art Professor Tulu Bayar and other participating artists who will be in attendance.
Conversations: Tulu Bayar with Neil Anderson and Bucknell Student Artists October 9, 6pm 3rd Floor Conference Room, DeWitt Building, 416 Market St. As part of her Samek Art Museum's 20's Something exhibition, Bucknell Art Professor Tulu Bayar will be talking to retired Bucknell Art Professor, Neil Anderson along with student artists about how generational differences inform their art practice. A reception at the Downtown Gallery follows the talk.