October 9, 6pm
3rd Floor Conference Room, DeWitt Building, 416 Market St., Lewisburg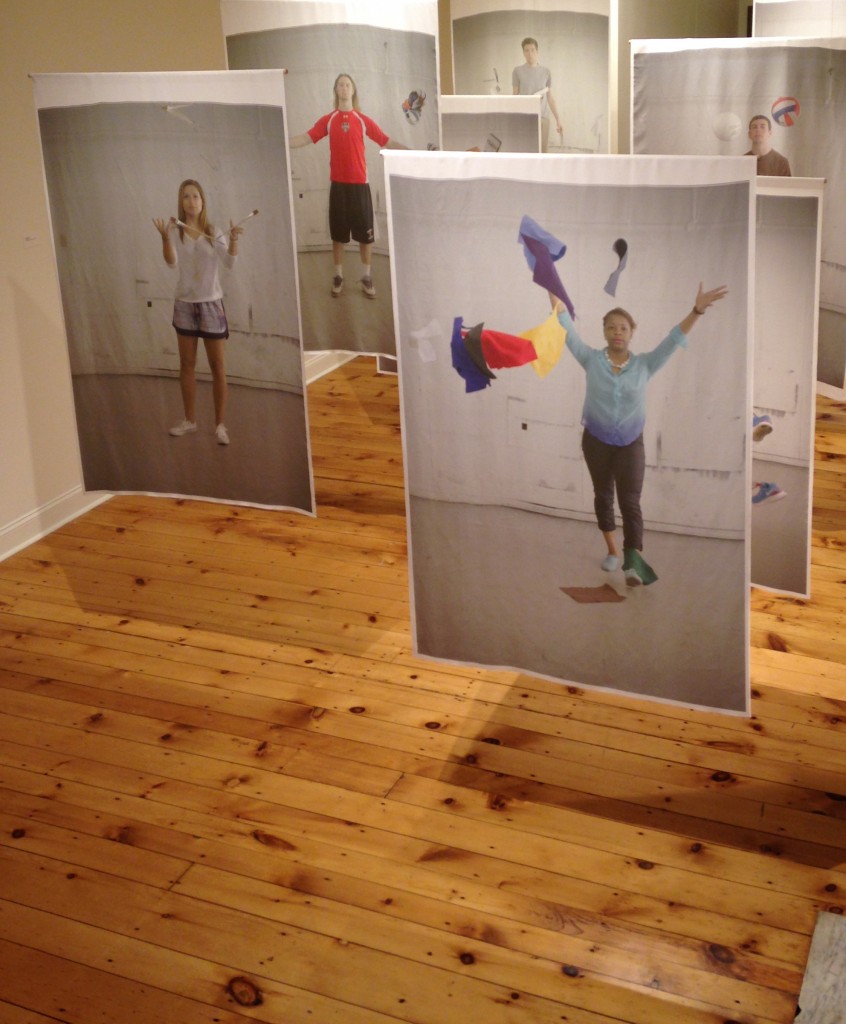 As part of her Samek Art Museum's 20's Something exhibition, Bucknell Art Professor Tulu Bayar will be talking to Bucknell Art Professor Emeritus, Neil Anderson along with student artist, Ashley Freeby about how generational differences inform their art practice. A reception at the Downtown Gallery follows the talk.
About the panelists:
Tulu Bayar holds a BA in Communications from the University of Ankara and an MFA in Photography and Electronic Media from the University of Cincinnati. She has participated in numerous solo and group exhibitions at museums and galleries all across the US including New York, Los Angeles, Chicago as well as France, UK, Germany, Turkey, Denmark, and China. Bayar has received various artist-in-residency grants and fellowships, most notably William Sackett Fellowship from Virginia Center for Creative Arts, the Camac Centre d'art artist-in-residency grant funded by Tenot Foundation in France and the Center for Photography at Woodstock artist-in-residency grant funded by the Andy Warhol Foundation and the New York State Council on the Arts. More information here.
Neil Anderson holds an MFA from the University of Iowa, and from 1958-1999, served as Professor of Painting at Bucknell. He is currently represented by the Bridgette Mayer Gallery and his work has been shown in numerous solo and group exhibitions, including exhibitions at the Museum of Modern Art in New York, The Whitney Museum of American Art, Fischbach Gallery in New York, and the Larry Becker Gallery in Philadelphia. His work has been written about in ARTnews, Art in America, and the New York Times, among other publications. He lives and works in Lewisburg. More information here.
Ashley Freeby worked as a graphic designer for a national magazine before going back to school and making her way to Bucknell. Here at Bucknell she is a senior studio arts major focusing in sculpture and photography. In her work, she focuses on issues of race, historical facts about the African-American culture and the subconscious mind.