August 18 – December 6, 2015
Samek Gallery, 3rd Floor Elaine Langone Center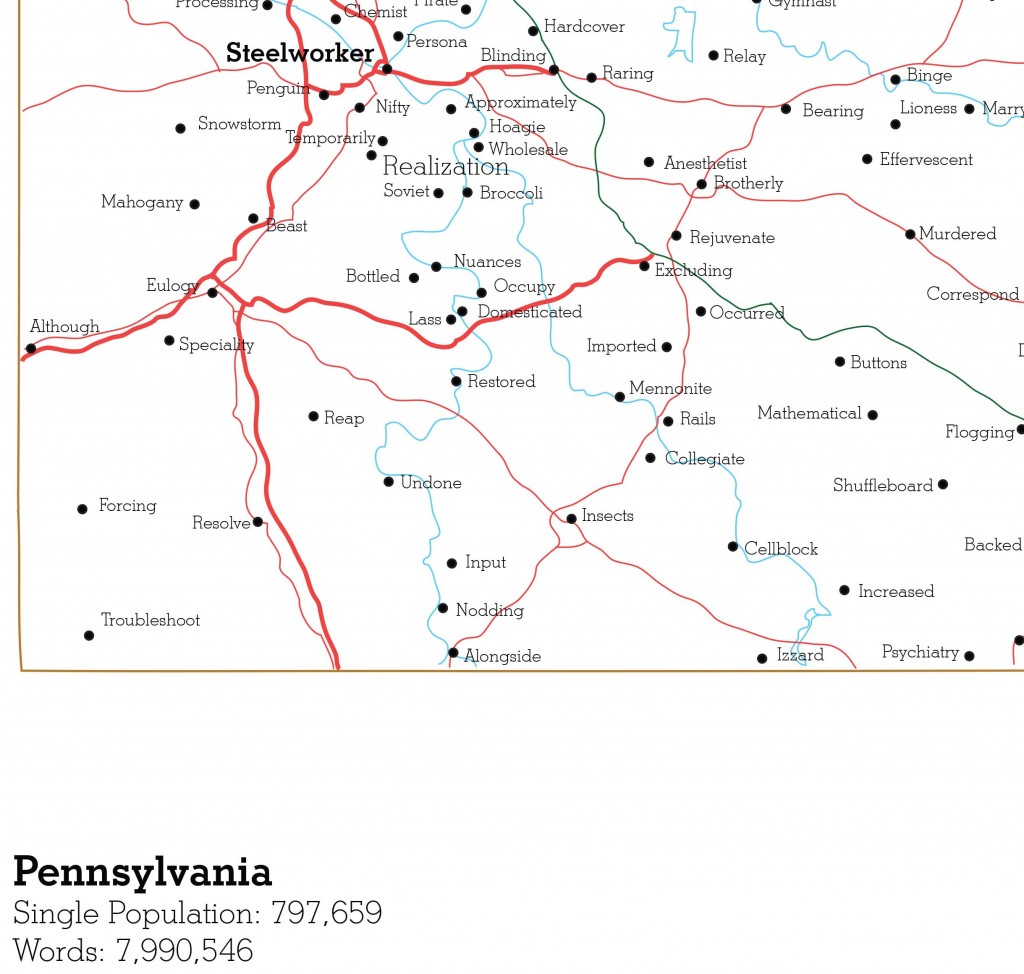 R. Luke DuBois handles data like origami, transforming a mundane instrumental base material into something unexpected, even beautiful. A More Perfect Union transforms the language from 19 million online dating profiles into an atlas of American love, and Hindsight is Always 20/20 turns each presidential State of the Union address into a linguistic eye chart.
DuBois similarly folds time into new shapes. Academy compresses 75 years of Oscar winning films into 1-minute vignettes. Vertical Music stretches 4.5 minutes of musical performance into 45 minutes of cinema, and SSB presents a version of the Star Spangled Banner that takes 4 years to play (and never quite the same way twice.) These are not just music and video works played on fast-forward or slow motion; each is purposefully programmed or composed for an unfamiliar timeframe that allows us to experience nuances of gesture, composition, color, and narrative.
Many portraits reveal hidden attributes behind the visual subject – for instance, a character trait depicted in a face or family history in a symbolic object. DuBois turns that process inside out; the revealing comprises the subject. Self-Portrait maps 20 years of the artist's personal and professional email exchanges – emotional connections intertwined with network connections – presenting the portrait as relational infographic. Junkie and Prosody similarly portray author William S. Burroughs through cut-up texts while other works mash up the genres of portraiture and landscape. Academy blurs cinematic close-ups into panoramas and A More Perfect Union scatters the words of millions of personal profiles across a social map of the nation.
DuBois data mines the terrain of contemporary culture using the tools and methods that trouble the idea of "big data." But he does not further instrumentalize that data by overtly monetizing or simply visualizing it. Instead, he frees data to follow new trajectories and suggest alternative landscapes.
Related Programs:
R. Luke DuBois: Semester Kickoff Party
September 3, 6-8pm
Samek Gallery, 3rd Floor Elaine Langone Center
Start the semester off right with the opening reception for R. Luke DuBois: Portraits and Landscapes with sounds by Bucknell's Electro-Acoustic Ensemble. Refreshments provided.
R. Luke DuBois: Artist Talk
October 7, 7pm
Center Room, 2nd Floor Elaine Langone Center
DuBois sits down with Bucknell Professor of Humanities Katherine Faull to discuss the process of turning data into art. Join us after the talk in the Samek for a reception.
G.E.T. Fall Gala
November 13, 6-8pm
Samek Gallery, 3rd Floor Elaine Langone Center
The Samek's student organization, the Gallery Engagement Team, is throwing a gala at the Samek in celebration of R. Luke Dubois: Portraits and Landscapes. This event is for students, by students.
The full exhibition catalog is available for purchase here.
Exhibition photos: