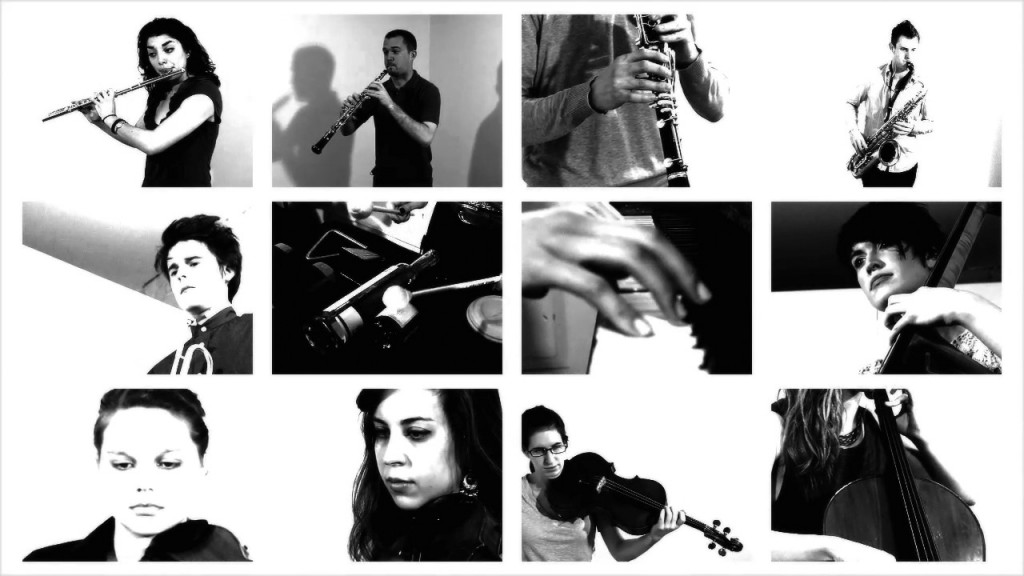 October 7, 7pm
Center Room, 2nd Floor Elaine Langone Center
DuBois sits down with Bucknell Professor of Humanities Katherine Faull to discuss the process of turning data into art. Join us after the talk in the Samek for a reception.
—
About R. Luke DuBois
1975, United States
Lives and works in New York
R. Luke DuBois is a composer, artist, and performer who explores the temporal, verbal, and visual structures of cultural ephemera. Stemming from his investigations of "time-lapse phonography," his work is a sonic and encyclopedic relative to time-lapse photography. Just as a long camera exposure fuses motion into a single image, his work reveals the average sonority, visual language, and vocabulary in music, film, text, or cultural information.
An active visual and musical collaborator, DuBois is the co-author of Jitter, a software suite for the real-time manipulation of matrix data. He appears on nearly twenty-five albums both individually and as part of the avant-garde electronic group The Freight Elevator Quartet. DuBois holds a doctorate in music composition from Columbia University, and teaches at New York University.
In early 2014, the first mid-career survey of DuBois's work was presented by The John and Mable Ringling Museum of Art. The exhibition featured an overview as well as newly commissioned portraits, and a monograph containing essays by Matthew McLendon, Dan Cameron, Anne Collins Goodyear, and Matthew Ritchie.
DuBois's work is held in numerous public and private collections, including the National Portrait Gallery, Washington, D.C.; the Weisman Art Museum, Minneapolis, MN; the 21C Museum, Louisville, KY; Progressive corporate collection, and the Chrysler Museum of Art in Virginia. Past exhibitions of his work have included the Smithsonian American Art Museum, Washington D.C.; the Prospect.2 art biennale in New Orleans; Insitut Valencià d'Art Modern, Spain; the 2008 Democratic National Convention, Denver; The Whitworth Art Gallery, Manchester, UK; Cleveland Museum of Contemporary Art; Scottsdale Public Art Program; National Constitution Center, Philadelphia; Second Street Gallery, Charlottesville; Ulrich Museum of Art, Wichita; Boulder Museum of Contemporary Art; San Jose Museum of Art; the Sundance Film Festival; Transmediale, Berlin; and the Lawrence Arts Center in Kansas, among others.
—
Read more about moderator, Katie Faull here.
Presented with generous support from the University Lectureship Committee.