Gallery Engagement Team Presents Frequency – Nov. 13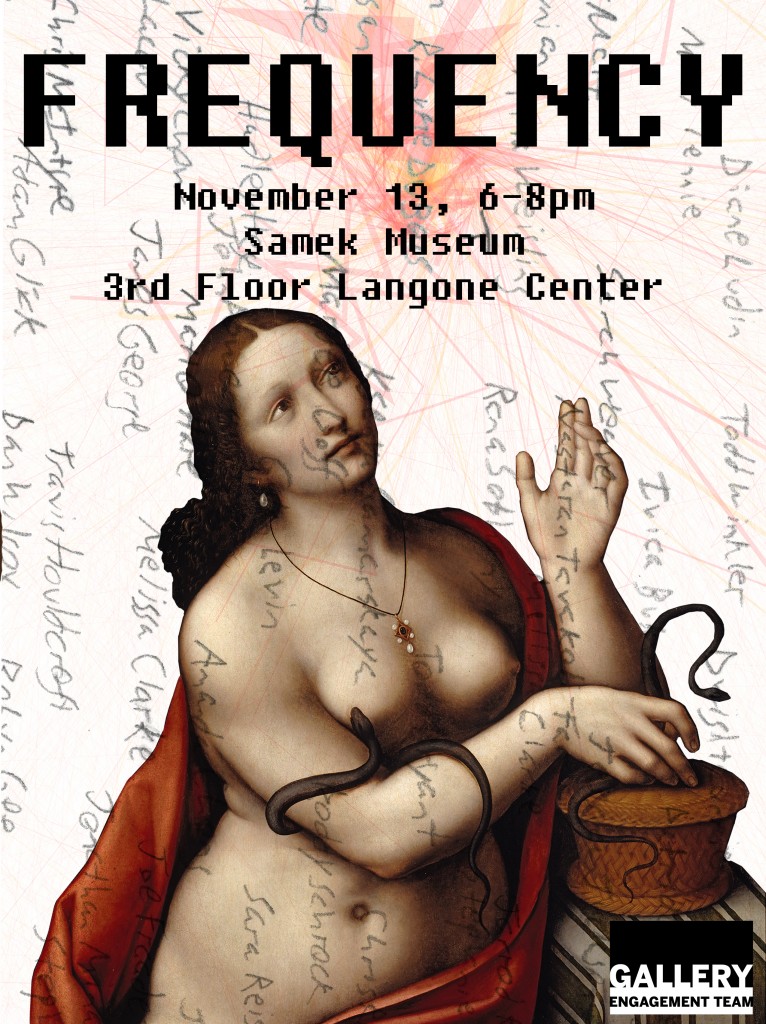 On November 13th from 6-8pm, the Gallery Engagement Team presents Frequency. In connection to R. Luke DuBois' current exhibit at the Samek Museum, Portraits and Landscapes, G.E.T.'s biannual gala will celebrate the show, which is on display until December 6th. Students will engage with DuBois' artistic methodology, as it heavily relies on technology. Before the gala, students were sent a survey, asking them what three words they would use to describe Bucknell on a dating profile. Parallel to Dubois' work where viewers can see the most popular dating site word for each state, students will create a unique image of Bucknell in their own words. Technology is always present at Bucknell, and the G.E.T. gala provides a creative and entertaining way to use technology in order to engage with the community.
While listening to beats by DJ Fuzzy, G.E.T. will be hosting rounds of trivia inspired by past and present Academy Awards (inspired by R. Luke DuBois's work, Academy). Think you've got what it takes to be a winner? You could win a pair of wireless Bluetooth headphones, gift cards, or candy. Not in the mood for trivia? No problem. We've got you covered with meatballs, fried mac and cheese, and brownies bites. With so much to see and do, Frequency is guaranteed to be a blast, so you better tech-it-out!