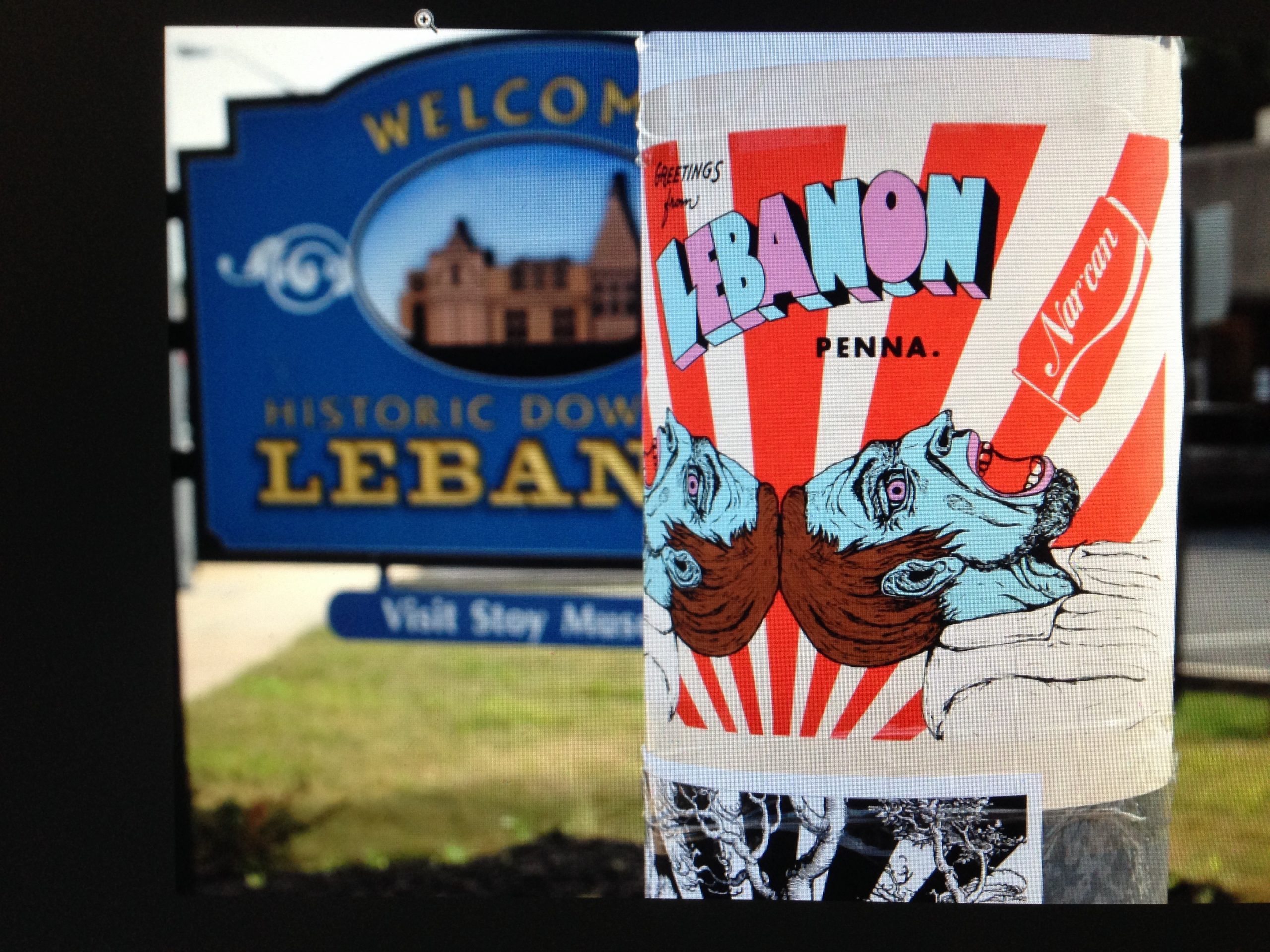 About: 
Motivated into action by a tragic loss, Adam DelMarcelle of Lebanon, PA devotes his artistic practice to confronting the opioid crisis and heroin addiction. This multi-part project deploys guerrilla political posters, augmented reality and community health programs.
Related Events:
Understanding the Opioid Crisis in Pennsylvania: Diverse Professions Share their Perspective
Tuesday, April 14,  6 p.m.
Iron Front Event Space, 434 Market St. Lewisburg PA
More than 100 people die every day in the United States due to an opioid overdoes.  This discussion will look at the opioid crisis that is plaguing our community through the lens of science, medicine, and art. Our panelist includes Behavioral Neuroscientist Judy Grisel, Nurse Practitioner Sandra Cook, and Learning from Naloxone artist Adam DelMarcelle.
Curatorial Text:
This content will become available after the exhibition opens.