It is Day 7!  Let's see some modern photographs – coincidentally, both works are by well-known artists named Robert, and were produced in the same studio!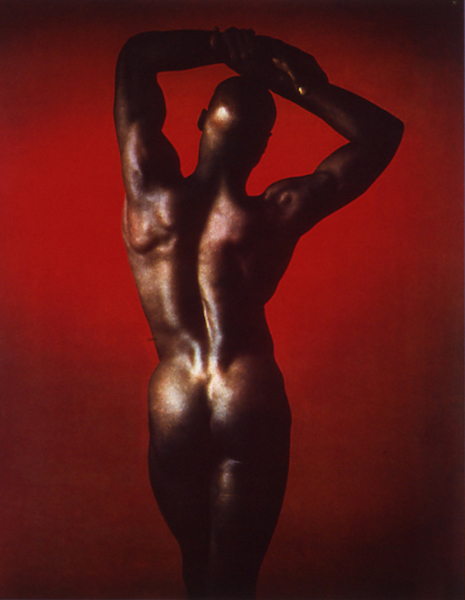 Robert Mapplethorpe
Ken Moody (Nude with Red Background), 1985
Published by USF Graphicstudio
3 color photogravure on paper
Gift of Mr. and Mrs. Saul Putterman
Samek Art Museum Collection,
1986.9.2
Robert Mapplethorpe was an American artist drawn to photography due to what he felt was its honesty. He captured portraits, nudes, and still lifes, most frequently in black and white. His work is often cited as controversial, due to its sometimes homoerotic subject matter and a highly-publicized court case shortly after his death. This photograph was produced in a partnership between the artist and USF Graphicstudio and utilizes the 19-century technique of photogravure, which Mapplethorpe found intriguing. The work was one of the first full-color photogravures ever made.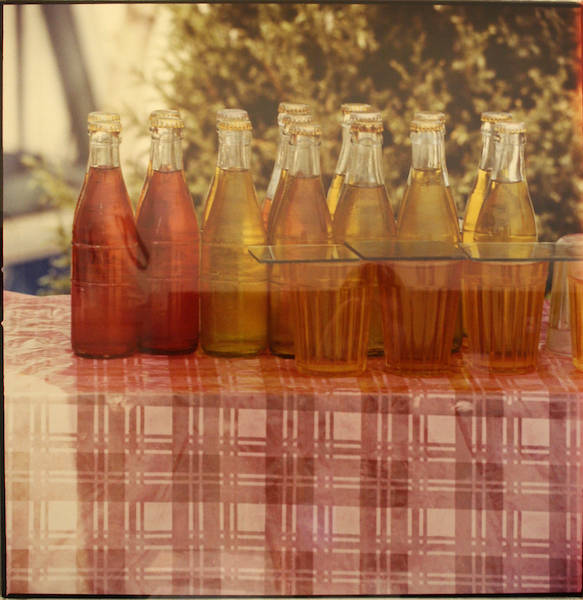 Robert Rauschenberg
Chinese Summerhall (Bottles), 1983
Published by USF Graphicstudio
C-Print color photograph on paper
Gift of Mr. And Mrs. Saul Putterman
Samek Art Museum Collection,
1984.38.7
Robert Rauschenberg was an American post-war artist who worked in a variety of media. He is often remembered for his "combines" in which he combined elements to create a hybrid of painting and sculpture. Several of these combines include stuffed birds! Rauschenberg's interest in combining and collaging media might have led him to envision his Chinese Summerhall, a 100 foot long collage of photographs he took during a 1982 trip to China. Before he produced the project (with the help of USF Graphicstudio), he decided to create multiples of some of the individual photographs from the series, including this image of bottles.
And the Winner is Ken Moody (Nude with Red Background)