Another day of Museum March Madness!
Today is the historic photographs division!
Alfred Stieglitz
Ferry Boat,​ 1910
Photogravure on paper
University Purchase
Samek Art Museum Collection,
2007.35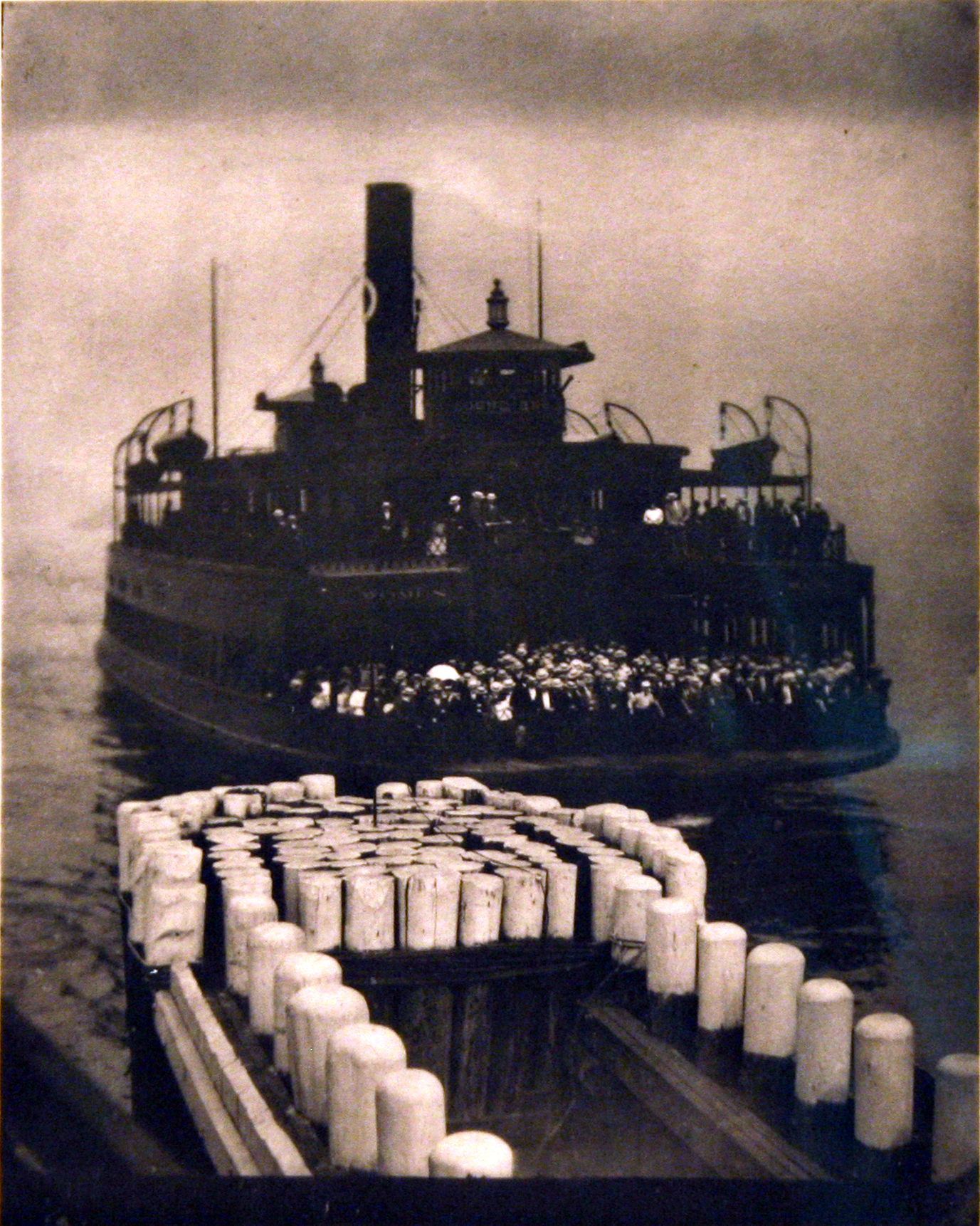 Alfred Stieglitz was an American photographer, art dealer, and promoter of fine art. Throughout his long career, he organized fellow photographers in exhibitions, publications, and organizations. One of his best-known publications was ​Camera Work​, in which this photograph was first published. ​Ferry Boat​ is representative of Stieglitz' propensity toward documentary subject matter with a strong sense of composition. His publication,​Camera Work,​ like Stieglitz himself, sought to establish photography as a fine art medium. In it, he often published work by his closest friends and associates–members of his invitation-only group the Photo-Secessionists. Then, as today, one of the biggest critiques of Stieglitz was his bias toward his in-group and reluctance to feature and support other talented photographers.
Berenice Abbott
Facade,14 West 12th Street, Manhattan,​ 1936
Gelatin silver print on paper
University Purchase
Samek Art Museum Collection,
2008.8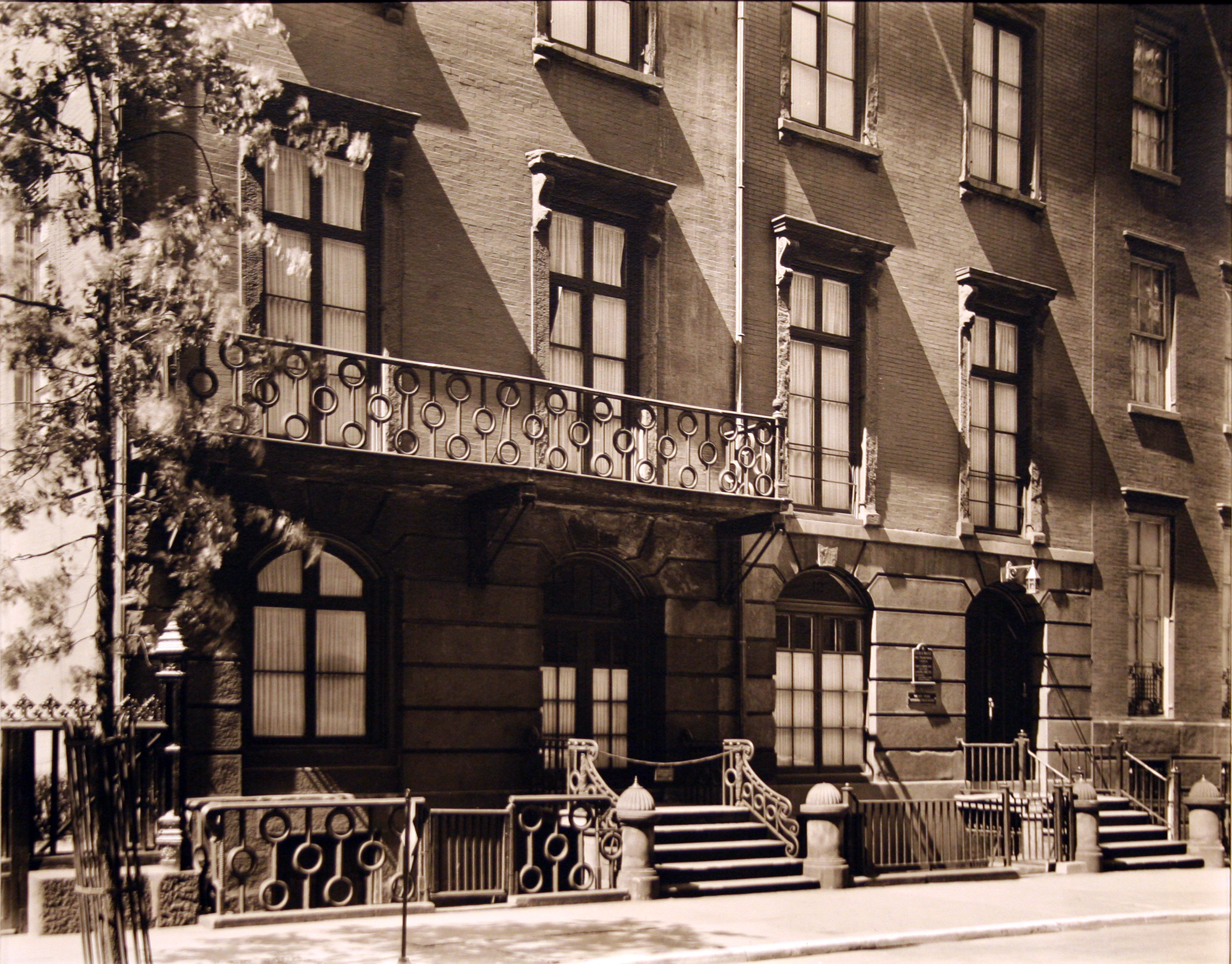 American-born Berenice Abbott started her photography career as a darkroom assistant for famed photographer Man Ray in Paris. She learned many technical skills working with him before he encouraged her to try her own hand at the camera. She began taking portrait photographs, and soon her skills led her to great success. She and Man Ray parted ways. In 1929, Abbott returned to America and decided to photograph New York City, a place that had changed tremendously since she had left the U.S. eight years prior. In 1935 she received funding for the project through the Federal Art Project arm of the Works Progress Administration. She completed a series of photographs on the topic that were later published in a book titled ​Changing New York.​ The Samek Art Museum's photo, ​Facade, 14 West 12th Street, Manhattan,​ is a photograph from that series and shows the facade of a Manhattan townhouse in 1936.
And the Winner is Facade, 14 West 12th Street, Manhattan!