Located in a bucolic (and affordable) rural college town just a couple hours drive to NYC, Philly, and Baltimore for weekend excursions.
"The Samek" has a fun crew that gets to do interesting work. Join us at the frontier of the art world.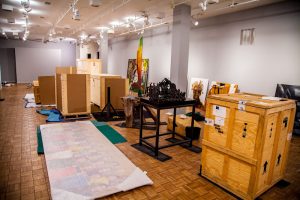 Preparator and Operations Coordinator
The Preparator & Operations Coordinator reports to the Museum Director and fulfills their duties in accordance with campus, state, and federal policies and laws as well as in keeping with museum and gallery professional practices. For more information, see Careers at Bucknell.