Portrait Workshop at the Samek Art Museum
Saturday, January 29, 2022, 9 a.m. – 12 p.m.
Samek Art Museum Downtown Gallery, 416 Market St. Lewisburg, PA, 17837
This workshop is full.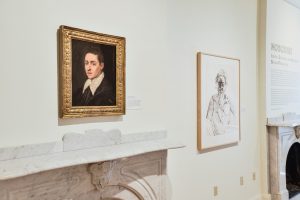 Come learn to draw portraits at this workshop led by John McKaig, Instructor of Drawing at Bloomsburg University. This event is in conjunction with our Downtown Gallery exhibition Nobodies: Identity, Selfhood, and Expression Beyond Portraiture. This workshop is FREE and OPEN to anyone 12+ years of age.