Jan 21 – Mar 23
Afrofuturism is a cultural aesthetic that uses the visual language and narrative strategies of sci-fi and fantasy as lenses for gaining fresh insights into black experiences. Afrofuturist creations may be political, fictional, or abstract and take many forms, from books and comics to blogs, music, performance, graphics, and visual art. Afrofuturism is also a forum in which these insights and creations are brought to bear on our collective envisioning of the future.
Afrotechtopia starts with Afrofuturism and probes into the adjoining dimensions of Afrosurrealism and the Ethno-gothic. Afrotechtopia includes artists who use the languages of technology and mythology to rewind the past and set the future spinning.
Artists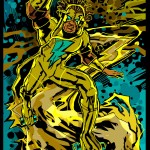 Black Kirby (John Jennings and Stacey Robinson)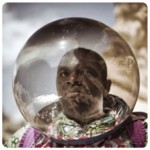 Cristina de Middel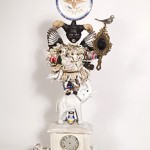 Vanessa German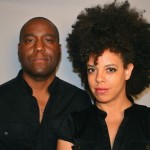 Mendi + Keith Obadike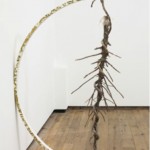 Screening Room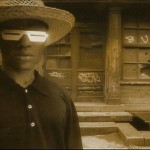 Reading Room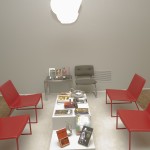 Listening Room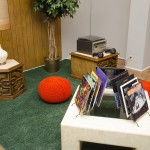 Related Events
Afrofuturism and Beyond: Panel Discussion
February 5, 6:00pm Samek Gallery
This panel considers Afrofuturism, a vibrant genre of science fiction represented in art, literature, film, and music in conjunction with our special exhibition, "Afrotechtopia." Panelists include Dawn Lundy Martin of the University of Pittsburgh, Delinda Collier of the School of the Art Institute of Chicago, artist and curator Ingrid LaFleur, and Nikki Young of Bucknell as moderator. A reception follows the talk.
Afrotechtopia Book Club: The Brief Wondrous Life of Oscar Wao
March 4, 6:30pm, Samek Gallery
Join us in our Samek Gallery reading room for a discussion of Junot Díaz's Pulitzer Prize-winning novel, The Brief Wondrous Life of Oscar Wao, which chronicles the life of self-described "Ghetto Nerd" Oscar as he deals with the effects of an intergenerational family curse. Refreshments will be provided.
An AfroFuturist Affair Gala
March 20, 8-11pm, Samek Gallery
This unique celebration of black Sci-fi with live music from composer King Britt, as well as a host of other luminaries from the worlds of performance, music, fashion, and art is not to be missed! Join us for dancing and fun in the galleries.
Futuresound Fridays
Join us Fridays at noon spring semester in the gallery Listening Room for informal listening sessions. More information here.
Online Resources
Williamsport SunGazette coverage of Afrotechtopia
"Black to the Future" by Mark Dery
The Mundane Afrofuturist Manifesto
Lorna Williams at DODGE Gallery
Article on John Jennings of Black Kirby
"The Shadows Took Shape" exhibition at the Studio Museum Harlem
AFROTOPIA website