June 16 – September 6
Downtown Gallery, 416 Market St.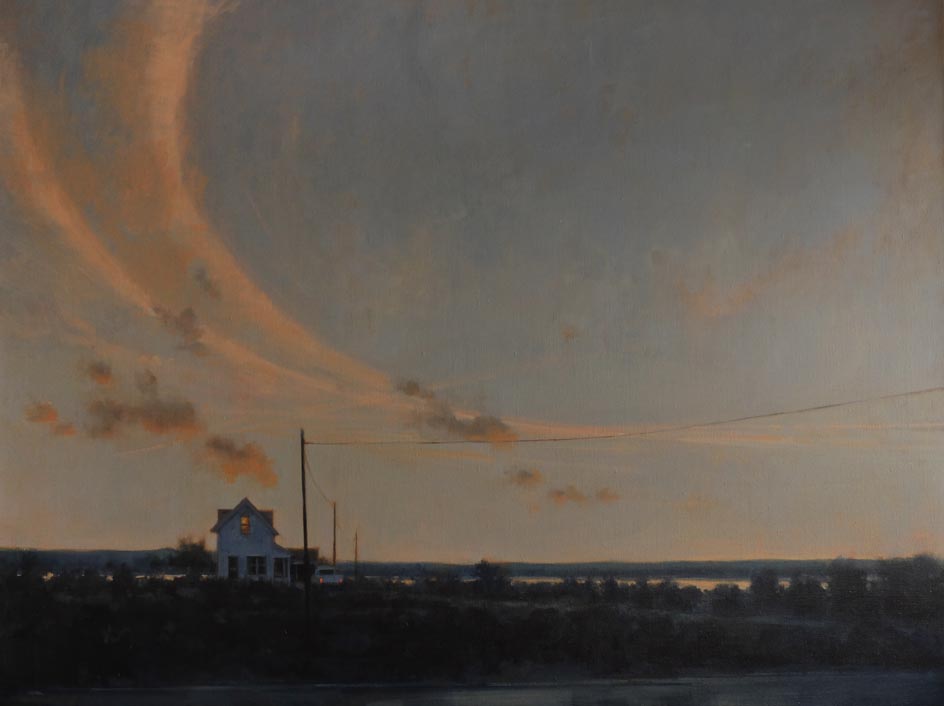 This solo exhibition by British artist Ben McLaughlin features paintings of the overlooked spaces of travel – motels, rest stops, and farms seen from the road – inviting viewers to imagine an American road trip at twilight. McLaughlin's images are often inspired by old photographs, which his soft, painterly style imbues with a haze of memory. The artist uses scale to alter our perceptions; his small paintings invite the viewer into the crevices of places, while larger canvases seem to monumentalize the mundane. This selection of works transports us through a series of quiet spaces and restless moments.
– Richard Rinehart, Director
Opening Reception
Friday, June 19, 6-8pm
Downtown Gallery
Inspired by the color palette and themes of the exhibition, That Kitchen Witch will provide light bites and refreshments.
Installation views: