August 23 – December 04, 2022
Campus Gallery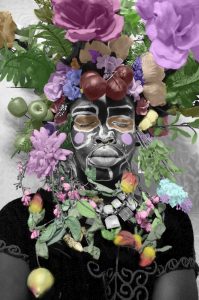 About:
Paintings, prints, and musical instruments explode out of the archives onto the gallery walls in this sumptuous exhibition that traces the 169-year history of the Samek Art Museum collection. This "chamber of wonders" dazzles the senses while asking viewers to consider the hidden social forces that brought this living collection into being.
Related Events:
Fall Season Opening Reception
Thursday, September 01, 7 p.m.
Campus Gallery, Elaine Langone Center, Top Floor
The Samek Art Museum will launch the Fall 2022 semester with an opening reception in honor of our latest exhibition, Wunderkammer: Collections and Legacies. Come and enjoy light refreshments as you observe the 169-year history of the Samek Art Museum collection.
Curatorial Text:
Wunderkammer: Collections and Legacies
Before the modern disciplines of art, science, and material culture were separated, they lived together in European Renaissance Wunderkammern (Chambers of Wonder.) A Wunderkammer gathered diverse objects from around the world to map a cosmology illustrated with objects. These rooms and collections were intended to inspire scientific curiosity and aesthetic experience simultaneously; they were machines for wondering. Through a darker historical lens, they were also trophy rooms of European conquest and global colonization. Modern museum collections inherit this mission to inspire as well as other complex and contested legacies.
The Samek Art Museum collection, installed on the gallery's outer walls, is presented on a timeline that indicates when the artwork entered the collection rather than when the art was created – tracing the history of this collection as much as the history of art. These objects support teaching and research and reveal something of the historic forces that created this collection. What histories are being told here? Whose faces do you see and whose are missing? What artworks ignite your imagination and what should the museum collect next?
This interdisciplinary exhibition, this modern Wunderkammer, is drawn from several of Bucknell's collections from the art museum to natural history to archives and musical instruments and represents a mere sampling of these vast repositories. We invite you unleash your senses, to make curious connections, to question what you see – to wonder.
Installation Images: